Police at hospital after man 'acting suspiciously"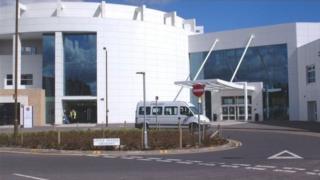 Police attended an Edinburgh hospital following reports from staff of a man acting suspiciously in the grounds.
Officers were called to Edinburgh Royal Infirmary just after 09:00 and searched the hospital with staff security.
Reports the man had a gun were denied by police. The man was not found and officers are continuing inquiries to understand why he was in the area.
Jim Crombie, NHS Lothian deputy chief executive, said: "Normal security protocols were followed."
He added: "However there was no formal evacuation.
"A search of the hospital has been completed and the hospital is operating as normal and outpatients are being advised to attend their appointments as planned."