CCTV images released over stolen Burntisland defibrillator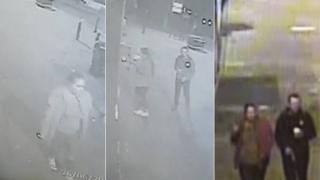 Police have released images of a man and woman they believe could help them in an investigation into a stolen defibrillator.
The life-saving device was stolen at about 02:30 on 26 June from outside the Co-op on High Street in Burntisland, Fife.
It was installed by Burntisland First Aid Services Trust in May 2015 after £850 was raised by the local community.
The images of the man and woman were captured on CCTV.
No-one has yet had to use the defibrillator, which administers an electric shock to the heart during or after a cardiac arrest.
The kit was previously stolen three months after being installed but was soon returned.