WW1 medals stolen in South Queensferry break-in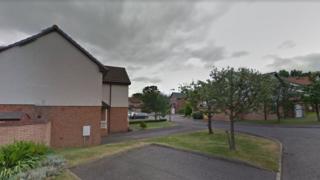 World War One medals and jewellery were among items taken during a break-in at a house in South Queensferry.
Police said the engraved medals had sentimental value and had belonged to a relative of the owners.
The theft took place between 08:45 on Sunday and 14:50 on Tuesday in Wellhead Close while the owners were away.
The medals, some of which have ribbons, include the Victory Medal, Territorial War Medal and Territorial Force Efficiency Medal.
Officers have asked the public to be on the alert for the thieves trying to dispose of the stolen items.
Det Sgt Keith Taylor, from the Community Investigation Unit, said: "The victims are absolutely devastated at the theft of these items, which hold a lot of sentimental value for them.
"As part of our inquiries we will be liaising with second-hand retailers to establish if anyone attempts to sell on medals like these, but we would also ask the public to get in touch should they become aware of someone trying to offload any such items.
"In addition, we would also urge anyone who saw any suspicious activity around Wellhead Close between Sunday morning and Tuesday afternoon to contact police immediately."