Cyclist seriously hurt in crash with cars near Duddingston Village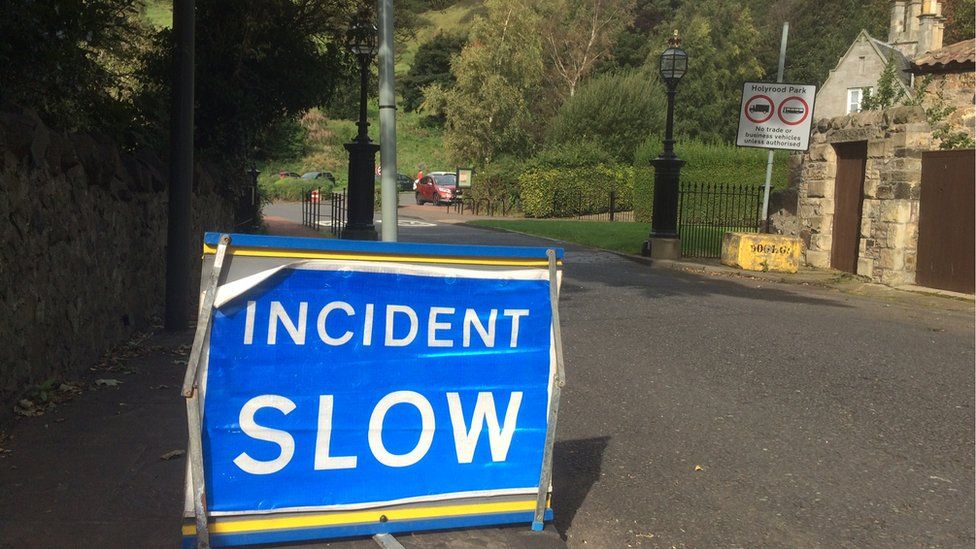 A cyclist is being treated in hospital after he was seriously injured in a crash involving two cars in Edinburgh.
The 34-year-old man was taken to Edinburgh Royal Infirmary following the accident, which took place at 10:20 on Holyrood Park Road near Duddingston Village.
The cyclist was travelling east, and the two cars travelling west, when the crash happened.
The road is closed and police are appealing for witnesses.
The vehicles involved were a white Hyundai Santa Fe and a grey Ford Focus.
The nature of the cyclist's injuries are not yet known.
The cyclist was thrown into the path of the second car after being hit by the first vehicle.
Related Internet Links
The BBC is not responsible for the content of external sites.