Edinburgh Tram Inquiry: Co-ordinator had financial risk concerns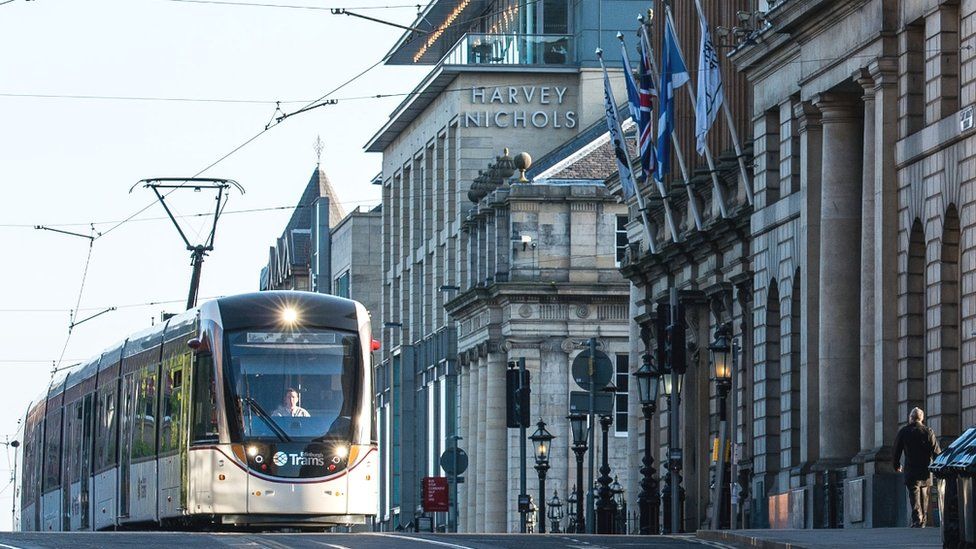 A former strategic projects manager has told the Edinburgh trams inquiry of his concerns about the financial risks of signing the trams contract in 2007.
Duncan Fraser asked for an independent review of the business case after the government decided the council would be "funder of last resort".
After the Scottish elections in 2007, the new SNP government tried to stop the Edinburgh trams project.
Outvoted by opposition MSPs, it agreed to £500m of funding.
At the same time it also withdrew Transport Scotland from direct involvement with the scheme.
Duncan Fraser, the council's trams co-ordinator, told the public inquiry officials were under pressure to recommend a final business case for approval in October that year.
He felt there was not a full understanding of the contract and the risks.
Mr Fraser said he wanted independent analysis because he was "uncomfortable" that officials were being asked to rely on advice from the trams arms-length body, Tie, over such an important contract.
Related Internet Links
The BBC is not responsible for the content of external sites.