Man jailed for 'violent' stabbing death in Whitburn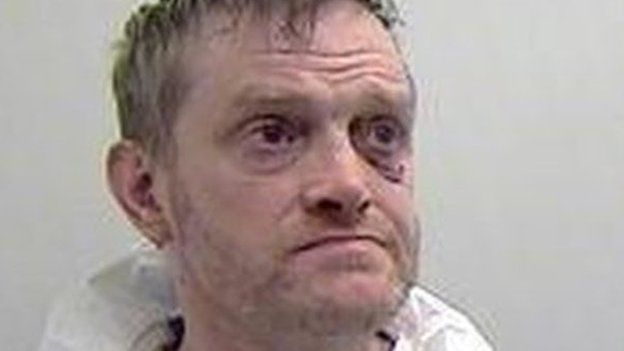 A man who stabbed a drinking companion to death in West Lothian has been jailed for eight years.
Bertie Hall, 49, who was convicted of killing Terry Miller, 30, in a house in Whitburn last December was also ordered to be monitored in the community for three years after his release.
Hall had been charged with murder, but was convicted by a jury of the reduced charge of culpable homicide.
He admitted stabbing Mr Miller in the throat, but said it was self-defence.
At the High Court in Glasgow, judge Lady Scott told Hall: "There has been an escalation in violence in your offending and I believe you pose a serious risk to the public."
Mr Miller died from massive blood loss after a major vein was severed.
Hall claimed Mr Miller, whom he had recently met, had attacked him twice, the second time with a bread knife.
He claimed he lashed out with a small kitchen knife he used to open letters and added: "You could say it was an accident hitting him with the knife. I was defending myself.
"I didn't give him the chance to stab me. If he had the chance to stab me he'd have killed me."
However, eyewitness Derek Liddell said he saw Hall attack Mr Miller after being accused of sexually abusing women.
Defence QC Ian Duguid said: "The jury verdict recognises that Mr Miller had a knife in the altercation.
"Mr Hall had no convictions until the age of 45 after his marriage ended and he took to drinking."
Det Insp Stuart Wilson, Police Scotland, said: "This was a violent and shocking attack, which left Terry Miller with a significant injury from which he could not recover.
"Bertie Hall has been shown to be a violent and reckless character whose actions have robbed Mr Miller's family of their loved one.
"I'd like to take this opportunity to thank the Miller family for all of the assistance and support they provided during this inquiry and I sincerely hope they can take some solace in today's sentencing."
Related Internet Links
The BBC is not responsible for the content of external sites.