Edinburgh Zoo to review panda breeding programme
By Angie Brown
BBC Scotland, Edinburgh and East reporter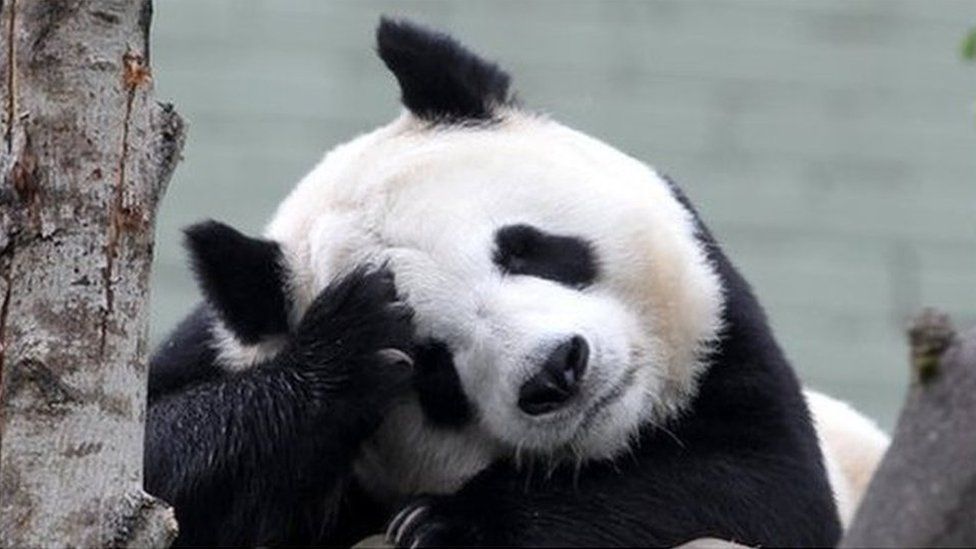 Edinburgh Zoo is reviewing the last five years of its giant panda breeding programme following another failed pregnancy.
Earlier this week zoo officials announced its female Tian Tian would not give birth to cubs this year.
It is the sixth time Tian Tian has failed to produce a cub after moving to Edinburgh Zoo in 2011.
Zoo officials said they would now "be working closely with our Chinese partners" to review all the data.
An Edinburgh Zoo spokeswoman said: "We always base our decision of whether or not and how to breed our giant pandas on the independently verified evidence of the breeding review.
"Over the next few weeks, we will be working closely with our Chinese partners to review not only this year's breeding season but all the scientific data from the past five years, to help us better understand the complex breeding process.
"The review process is currently being undertaken and we can't comment on future breeding activity until it is completed."
Sarah Moyes, campaigner of animal rights group OneKind, said: "We hope that Edinburgh Zoo's review into its giant panda breeding programme will conclude that Tian Tian should not be subjected to another round of artificial insemination, which is an invasive procedure for both animals.
"After years of unsuccessful breeding efforts, we reiterate our call for Tian Tian to be left in peace during her last few years in Edinburgh.
"It's bad enough that she is living her life in captivity, but any cub she did have would be condemned to the same."
Related Internet Links
The BBC is not responsible for the content of external sites.