Boy, 12, charged over school fire in Dunbar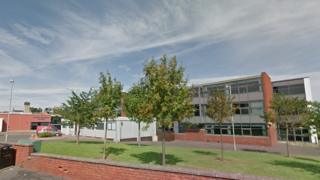 A 12-year-old boy has been charged with wilful fireraising at a school in Dunbar.
Dunbar Grammar School on Summerfield Road was set alight at about 09:20 on Tuesday.
The boy will be reported to the Children's Reporter.
Insp Andy Hill, of Police Scotland, said: "Starting fires deliberately is an extremely dangerous act that can obviously have serious and potentially catastrophic consequences."
He added: "Fortunately, on this occasion, the fire was put out quickly and no-one was injured as a result."