St Andrews students celebrate Raisin Monday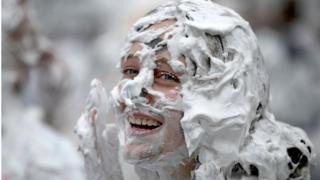 Students have taken part in the traditional Raisin Monday shaving foam fight at the University of St Andrews in Fife.
In the first weeks of term, third year students adopt first years, forming academic families. Families will organise events, with the "parents" introducing their academic children to life at St Andrews.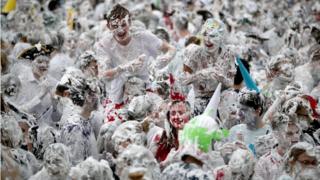 Raisin weekend itself features a gathering at the academic mother's house on the Sunday morning, followed by a party at the father's house in the evening.
On the Monday morning, mothers dress their children in fancy dress while the fathers provide a 'raisin receipt' - usually a comical, heavy object - which the Freshers must carry to St Salvator's quad.
After delivering their receipts, the first year students take part in a foam fight in the quad.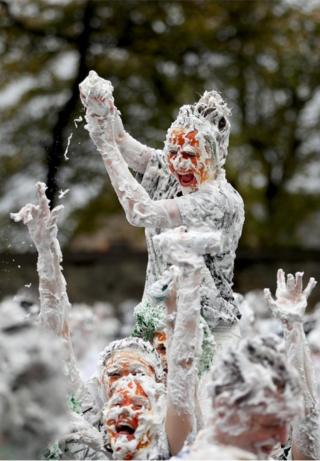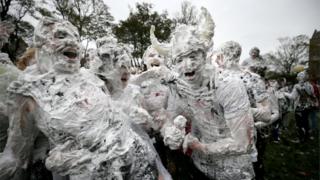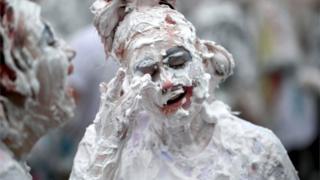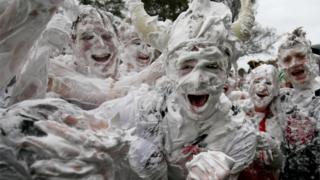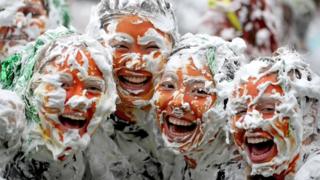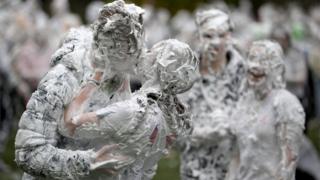 All images are copyrighted.