Winners announced at the first Scottish Portrait Awards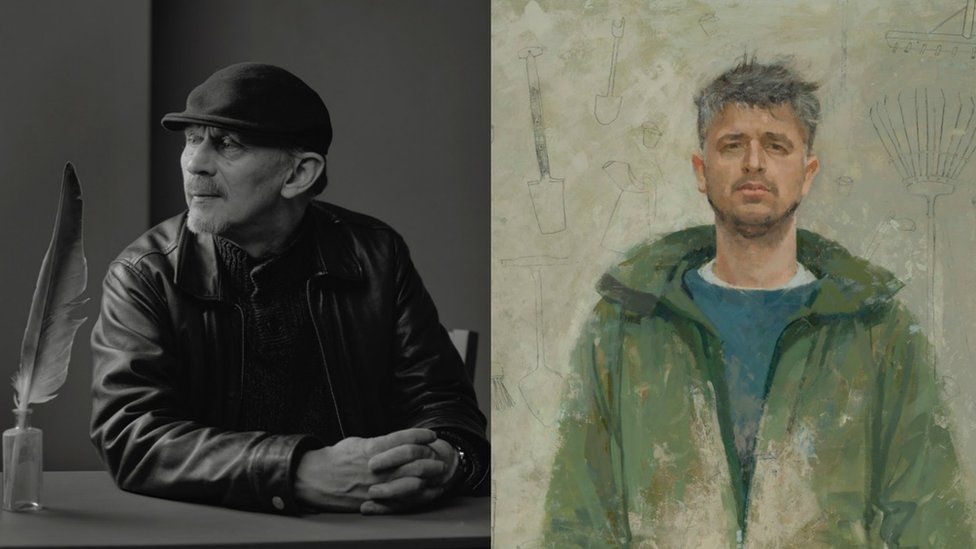 The winners of the Scottish Portrait Awards 2017 have been announced at a ceremony in Edinburgh.
Glasgow artist Helen Wilson took the award in fine art while Robin Gillanders, of Edinburgh, received the Richard Coward award in photography.
The inaugural awards were open to fine artists and photographers born, living or studying in Scotland.
Five hundred entries competed for the £5,000 prize in fine art and the £2,000 prize in photography.
The judging panels included renowned artist and writer John Byrne, award-winning portrait artist Jennifer McRae, Ben Harman from Stills Gallery in Edinburgh and contemporary artist Gordon Mitchell.
Although artwork must be portraits, artists could involve one or more people and self-portraits were also permitted.
Helen Wilson's portrait is of Jonah Gaskell, a farmer from Kittyfield Farm near Melrose.
Commenting on the work, the Glasgow-based artist said: "I am fascinated by people in their natural working environment, especially if they are passionate about what they do, be they dancers, chefs, singers, fishmongers…or indeed farmers. Jonah's family, who run Kittyfield Farm, are just such people."
Robert Alan Jamieson, a poet and author from Shetland, was the subject of Robin Gillanders' winning photograph.
The established Edinburgh photographer said he had not entered a photographic competition since he was 18 years old, but the Scottish Portrait Awards "seemed made for me".
The winning photograph was taken at Robin's home-studio, using a traditional large format 8x10 camera complete with dark cloth draped over his head. Gillanders took only five shots to find his winning masterpiece.
The awards are run by the Scottish Arts Club Charitable Trust. It supports a range of awards and prizes in addition to the Scottish Portrait Awards, as well as exhibitions and concerts.
Over 60 fine art and photographic works have been chosen for display in the Scottish Portrait Awards Exhibition, which is on at the Scottish Arts Club in Edinburgh until Saturday 2 December.