Pedestrian falls in front of bus in Edinburgh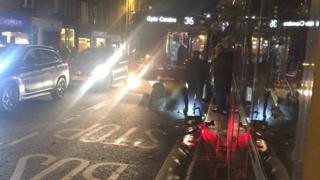 A pedestrian narrowly avoided serious injury after falling off the pavement into the path of a bus in Edinburgh.
The incident happened near a bus stop on Morningside Road at about 17:30.
An ambulance and other emergency service vehicles attended.
It was understood the woman suffered a cut to her head but was not badly hurt.