Rail disruption after two people hit by trains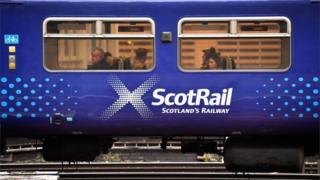 Rail passengers are facing disruption after two people were hit by trains.
ScotRail said one person was hit between Bathgate and Uphall, and another was struck between Dumfries and Annan.
It has led to disruption to services between Edinburgh and Helenburgh Central, and between Glasgow and Carlisle.
In a series of posts on Twitter, ScotRail said the service problems were expected to last until 11:30.
They warned passengers using the Dumfries line to expect "delays, cancellations and alterations" until 10:30.
And they said ScotRail tickets would be accepted on the Virgin West Coast line between Glasgow and Carlisle until 11:00.
The Edinburgh line reopened at Bathgate at about 10:30 but disruption continued as trains and crew were out of position.