Chef counts cost of no-show diners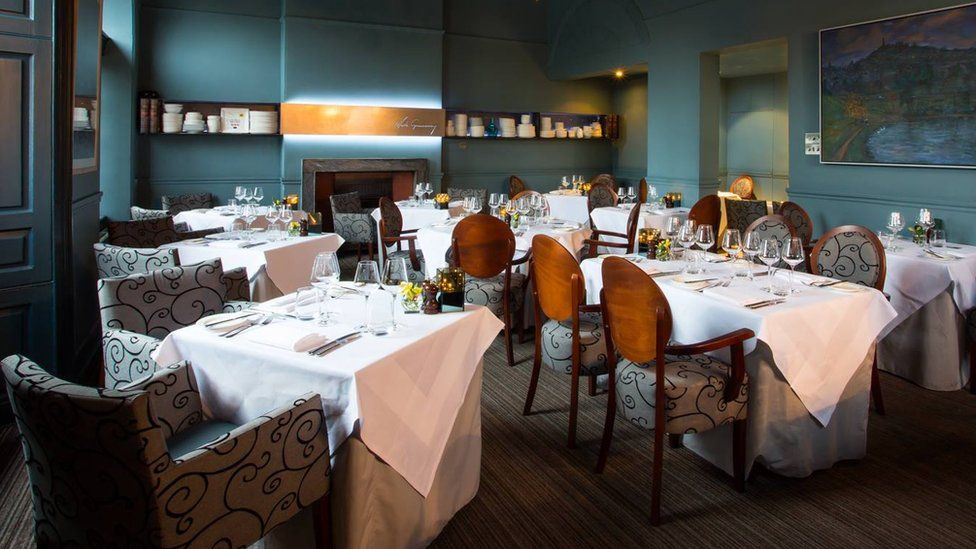 An Edinburgh chef is to charge people who fail to turn up for bookings at his restaurant after suffering 450 cancellations or no-shows in a month.
Mark Greenaway said they had a "huge impact" on his business.
He believes that diners are booking a number of restaurants in advance - then deciding at the last minute which one they would choose.
Mr Greenaway said that in future he would charge £50 a head for dinner and £30 for missed lunch reservations.
He gave the example of one night in September when 22 people had cancelled their bookings at his 11-table eatery.
In the month of December, the restaurant saw a total of 450 cancellations and no-shows.
Speaking on Radio Scotland's John Beattie programme, Mr Greenaway said: "It's the people that book a table months in advance, weeks in advance, days in advance and then simply don't turn up."
He added: "It's a huge impact. As the owner of the restaurant and taking my chef's hat off, it's the difference between making money for the full week and actually losing money for the week."
Mr Greenaway said that the impact of repeated cancellations was all the more problematic because his restaurant only had 11 tables.
He told the programme that in future his staff would take credit card details at the booking stage and if customers failed to turn up without cancelling first, money would be deducted from their cards.
When asked if the cancellations could be a tactic by his rivals, Mr Greenaway said: "I would like to think the industry is a little bit more together than that.
"It's very small industry in Edinburgh, we all know each other and I would very much doubt that's ever happened to us."
Mr Greenaway said he was convinced that diners were simply booking several restaurants beforehand then deciding on one at the last minute.
"It's so easy now because there are so many restaurants in Edinburgh that people plan and think 'well I'm not sure where we want to go because I'm not sure how we feel, but I'm going to book it to make sure we do get a table'."
Consumer writer Fergus Muirhead said it was important to note a restaurant's cancellation policy at the time of booking.
He said: "Unfortunately it's becoming more necessary for restaurants to act in this way.
"The problem seems to come when you pay a deposit and give a credit card number at the time of booking and then don't show up and money is taken from your card.
"I understand that when reservations are made and people don't show up it can be very frustrating for the restaurant.
"However, I would hope that they would be able to show a bit of discretion when they were dealing with customers that have a genuine reason for not turning up."