Man jailed for sex attacks on two women in Fife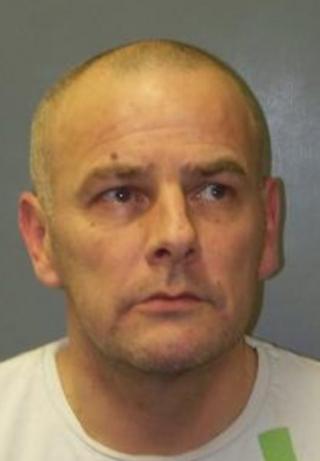 A man who raped two women during a campaign of cruelty and control has been jailed for eight years.
Thomas Gordon, 54, carried out painful attacks on his victims and threatened to post topless pictures of a third woman to her work colleagues.
The attacks took place in Comrie and Aberdour in Fife between 2010 and 2016.
The judge at the High Court in Edinburgh told Gordon, formerly of Comrie, that all his victims had been "badly damaged" by his conduct.
Lady Scott said he had been convicted of charges that involved "a course of controlling, abusive and threatening conduct".
Gordon had denied a string of charges but was found guilty of two offences of rape and further crimes of assault and threatening and abusive behaviour.
One of his victims told the trial he had made her give up her job, and tried to stop her having contact with any men.
She said: "He took my phone away from me so I didn't have any numbers. I lost contact with my family because of him."
Gordon's defence lawyer said he continued to deny his guilt.
After the sentencing, Det Sgt Mark Kane, of Police Scotland, said Gordon presented "a significant risk to women".
He added: "It is only through the courage of his victims in coming forward and reporting what he had done, that he has now been brought to justice and I hope the sentence today brings some form of closure for these women.
"There is no time limit for anyone who has suffered abuse to come forward. It is never too late to report to the police or to seek support and advice from one of our partner agencies, such as Womens Aid.
"Equally, I hope this conviction sends a clear message to perpetrators that the passage of time is no barrier to investigations, nor access to justice for victims."