Fee reprieve for Meadows Festival organisers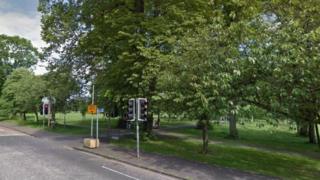 A festival held at an Edinburgh park for more than 40 years has been granted a licence fee reduction after being hit with a huge bill.
Organisers of the Meadows Festival were asked told to find an extra £4,250 after boundary changes meant if fell into a different council ward.
City of Edinburgh Council's licensing sub-committee has now agreed to charge only £750, the same as last year.
However, organisers were warned they may have to pay more in future.
The event, due to take place this weekend, had been sent a bill for £5,000 - rather than £750 it was charged before the ward boundary was changed.
'Crippling' fees
Organiser Callum Ross said: "The Meadows Festival currently runs on a budget of just over £20,000.
"We are really struggling to stay afloat at the moment. Any extra fees on us really are going to cripple us. It's going to be very difficult for us."
Mr Ross said had the event been taking place on the eastern side of The Meadows, in a different ward, organisers would be charged £6 a stall - rather than the £82 it was liable for. The extra overall cost is £4,225.
Mr Ross added: "With public entertainment licences as well, we are looking at almost a quarter of our costs basically going to council fees to run an event."
Regulatory services manager Andrew Mitchell said that if the fee was reduced, it would "nowhere near cover the licensing costs" to the council in terms of public safety, inspections and clearing up.
The committee, however, agreed to a reduction for this year's event.
Cathy Fullerton, committee convener, said: "I think the committee should use some discretion here and agree the £750 that you have paid should be the fee for this year.
"I think you should perhaps look into other options for next year, but this does not set a precedent for future events. "