Blonde woman seen at fatal roundabout crash sought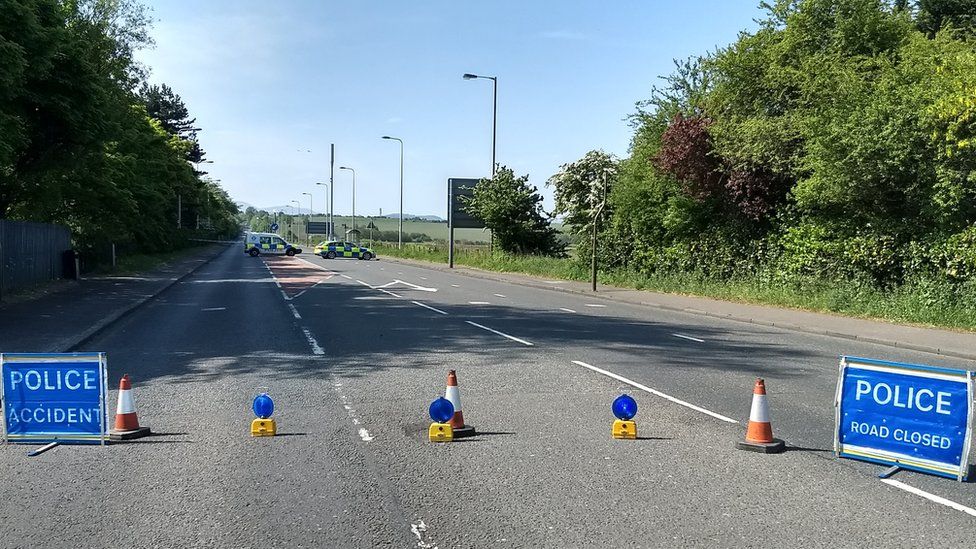 A woman who gave medical help to injured motorists in a BMW car involved in a crash in Edinburgh is being urged to come forward by police.
The woman who was not involved in Friday's crash at the Maybury roundabout, is thought to be a doctor or health professional.
People in a small hatchback travelling north from the roundabout in Barnton are also being urged to come forward.
The crash happened on the A902 at Maybury Road on Friday at 00:30.
Jonny Smith was killed in a Peugeot 206 which was struck by another car as it swerved to avoid a stolen Audi A3 with number plate, SM17 EAK.
Mr Smith's car burst into flames after the collision and his body was discovered after the blaze was put out by fire crews.
Police said a 25-year-old man, a 22-year-old woman and five-year-old girl were travelling in the BMW X5 which collided with Mr Smith's car. They were treated for injuries in hospital.
Police want to speak to drivers with dashcams who were in the area.
Det Insp Graham Grant, of Police Scotland, said: "The woman who came to the aid of the injured family in the BMW was not in any way involved in the collision, but obviously saw the aftermath and provided vital assistance.
"We would like to speak to this individual as a matter of urgency and would ask she make contact with us."
He said the woman who helped the injured was blonde.
"The public have been absolutely incredible in coming forward with information to assist our investigation," he added. "Since releasing the registration number that was on the stolen Audi A3, we have received numerous calls from people having seen a vehicle with this plate.
"I'd like to reassure our communties that the vehicle currently displaying this registration number is the legitimate vehicle.
"The stolen Audi, which we recovered in Cowdenbeath, was using cloned plates at the time and what we remain keen to establish is the movements of this car between 17 April and 25 May.
"If you believe you have any relevant information then please come forward."
Related Internet Links
The BBC is not responsible for the content of external sites.