Woman's body lay for months after 'being taken home to die'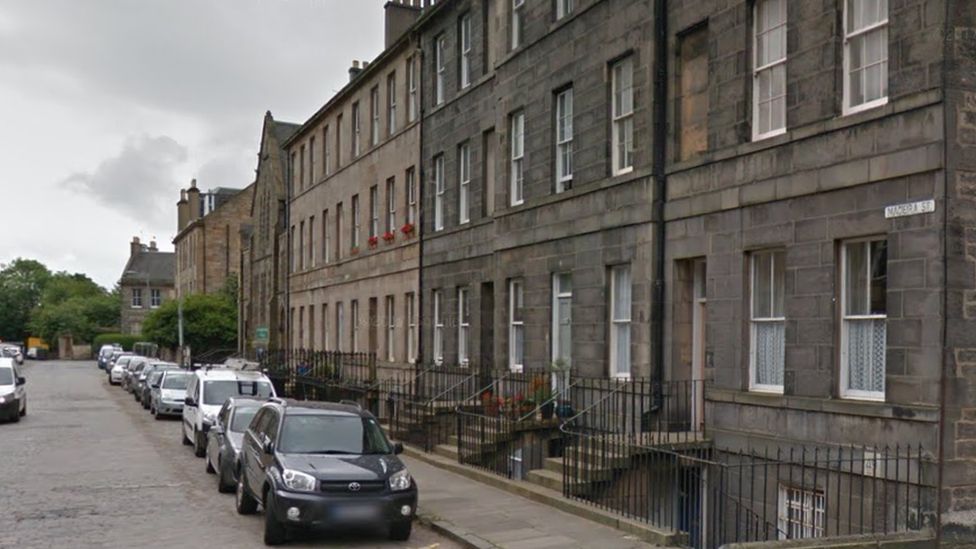 A 75-year-old woman's mummified body lay in her bed for eight months after her nephew who had been her carer for nearly 30 years "took her home to die".
Nina MacLeod lived with her nephew John, 55, in Leith from 1988 to 2010 before they moved to Kirkintilloch, East Dunbartonshire.
MacLeod took her back to Leith in December 2015 when her breathing "became shallow" after an illness.
When she died, he put bed clothes over her body and left the building.
Ms MacLeod's body was found in August 2016 by a neighbour who had been given a key to the flat to allow him to carry out maintenance work.
At Edinburgh Sheriff Court, MacLeod pled guilty to concealing the body.
He admitted failing to inform the authorities of her death and pretending to his mother and police officers that Mina Macleod was alive in the house in Madeira Street, Leith, with the intent to defeat the ends of justice.
The 55-year-old further admitted failing to inform the Department of Work and Pensions of her death and receiving Income Support, Carers Allowance and Disability Living Allowance Care and Mobility component.
Procurator fiscal depute Aidan Higgins told Sheriff Robert Weir QC that Ms MacLeod's initial illness did not seem serious and she had not required medical attention.
But he said her nephew "decided she would like to die in her own bedroom".
He carried her in her dressing gown and pyjamas to his car, drove to Edinburgh and put her to bed.
Mr Higgins said: "He sat next to her until she passed off, pulled bedclothes over her body and left."
MacLeod received £6,596 in benefits for the care of his aunt after her death.
Defence solicitor Jonathan Campbell said he had needed £25,000 to pay for a roof repair at the Leith property which he could not afford and the debt had spiralled to £60,000.
He added that, at the time of his aunt's death, MacLeod had been mentally low and suffering from depression.
"He is of previous good character," he said "and continues to care for his elderly 78-year-old mother, who lives in Kirkintilloch.
"She is not fully mobile and relies on him to assist her in day-to-day care".
Mr Campbell added that his mother "has no full knowledge of what has happened".
Sheriff Weir described the case as "a very unusual, very sad tale".
He will return to court to deal with the case on Friday.