Fatal Edinburgh roundabout crash appeal to hatchback occupants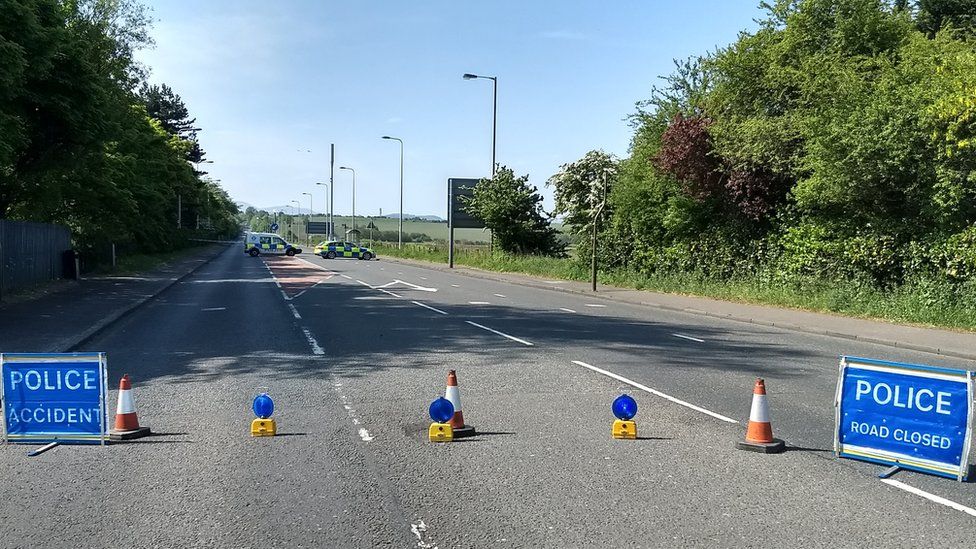 The occupants of a small, dark-coloured hatchback seen just before a fatal crash near the Maybury roundabout in Edinburgh are being asked to contact police.
Officers are stressing they only want to speak to them as witnesses.
The crash happened on the A902 at Maybury Road at 00:30 on Friday 25 May.
Jonny Smith, 29, was killed after his Peugeot 206 was hit by another car as it swerved to avoid a stolen Audi A3 with number plate, SM17 EAK.
Detectives have spoken to all other people in vehicles in the Maybury area at the time the incident occurred, as well as numerous other members of the public who have come forward with information.
Det Insp Graham Grant, from Corstorphine CID, said: "The public response to this investigation has been incredible and all information provided to us is being progressed as we continue our efforts to trace those within the stolen Audi A3 and establish the full circumstances of the collision.
"Having spoken to the motorists who witnessed the incident, the member of the public who administered first aid and various others, the only individuals we remain keen to trace are those within the small, dark, hatchback car.
"We do not know if this vehicle travelled towards Fife, or elsewhere in Edinburgh, so we would urge anyone who owns such a car to think back and if they believe they were driving from the Maybury Roundabout just before 00:30 on Friday 25 May, then please come forward.
"I would like to stress again, you have done absolutely nothing wrong and we only wish to speak with you to determine if you have any information that may be of use to our inquiry.
"Likewise, if anyone else believes they have any relevant information and has not already got in touch, please do so."
Related Internet Links
The BBC is not responsible for the content of external sites.