Pensioner's jail term for £70,000 theft quashed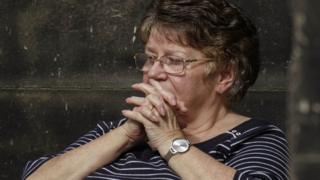 A 70-year old woman who embezzled more than £70,000 from an East Lothian church while acting as treasurer has had her 18-month jail term quashed.
Janet Farquhar, previously pleaded guilty to embezzling £72,155 from Chalmers Memorial Church in Port Seton between January 2008 and July 2016.
Farquhar, from Cockenzie, was freed after about seven weeks in custody.
Appeal judges ruled they would quash the jail sentence and impose a £15,000 fine which she was given a year to pay.
Lord Malcolm and Lord Turnbull at the Court of Criminal Appeal in Edinburgh heard all the money taken had now been repaid.
Personal circumstances
Farquhar's defence counsel Grant Markie told the court: "It has to be recognised the offence involved a sustained breach of trust over a protracted period and the sums involved were substantial. On the face of it, a custodial sentence was warranted."
However, Mr Markie argued in Farquhar's case the sentence of imprisonment was excessive and the length of the period selected was also excessive.
He said the only realistic alternative to prison was a financial penalty as her state of health meant it was unrealistic to expect her to carry out unpaid work.
Lord Turnbull said: "We accept immediately that the offence to which the appellant pled guilty was a serious one."
However, he said that set against that were her personal circumstances, including her age, her lengthy constructive employment record and her medical condition, which constituted "powerful mitigating factors".
Lord Turnbull said that, on the information available to him, there was no reason for the sheriff to consider a deterrent sentence was required in the case.
The judge said it was also an important consideration that the money had been repaid and her previous lengthy good character had to be taken account of.