NHS Fife to cut budget by more than £19m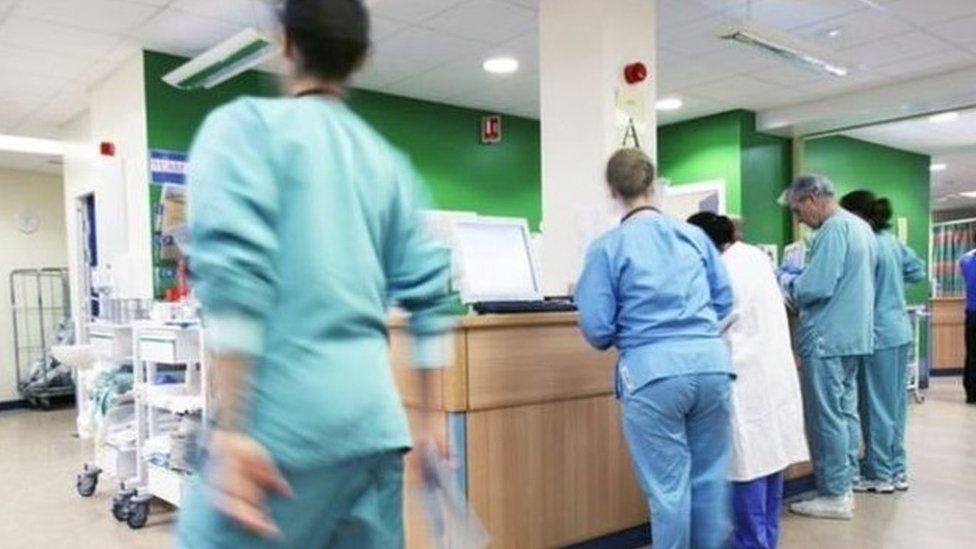 NHS Fife is expected to cut its budget by £19.65m over the next year.
The health service is set to place the emphasis on cutting the number of supplementary nurse and midwife staff, according to plans outlined at an NHS board meeting.
The nursing and midwife departments currently make up the largest group of staff employed at NHS Fife, at 48.8%.
At a board meeting, it was heard NHS Fife has already overspent by £1.4m for the financial year beginning in April.
This was attributed to additional supplement staff needed to cover staff sicknesses.
NHS Fife spent £8.49m on supplementary agency staff for the year ending 31 March 2018, an increase of 16.4% from the previous year.
The majority, £6.5m, went towards medical and dental staff.
There was a 13.3% increase in supplementary staff in the nursing and midwifery department, with £979,900 being spent to the year ending 31 March.
The largest increase was in acute services, in relation to winter pressure and the "Beast from the East" cold weather front.
Barbara Nelson, director of NHS Fife workforce, said: "We are are continuing to look at staff sickness levels. From February to April, there has already been a decrease in staff absences, which is showing a positive movement."
Related Internet Links
The BBC is not responsible for the content of external sites.