Woman claims hair treatment caused stroke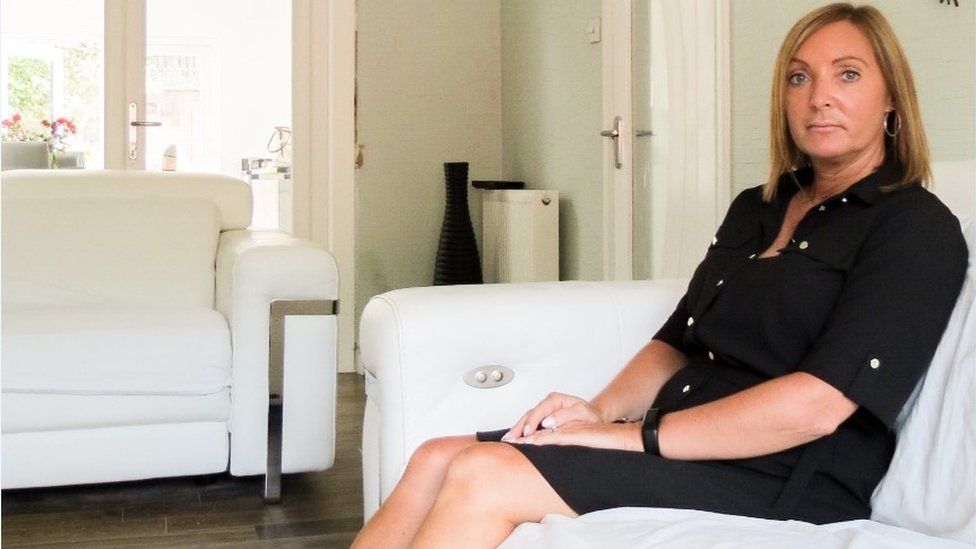 A West Lothian woman who claimed a hair treatment resulted in her having a stroke has launched a £1m legal action against a hairdresser.
Adele Burns, 47, had her hair washed six times during a treatment at Rainbow Rooms in Glasgow. Her lawyers allege the impact of the sink on her neck caused her to collapse the next day.
Mrs Burns, from Mid Calder, has now started a civil case against the salon.
She said her life "has been turned upside down".
Rainbow Room International declined to comment on the case.
'Life undeniably altered'
It is claimed Mrs Burns had to have her hair washed numerous times due to problems with a dye treatment.
Mrs Burns said: "With backing from my doctors, there is no doubt in my mind the salon caused the stroke.
"This hasn't just left me isolated from society - I've been isolated from my own body."
Mrs Burns visited the hairdresser in April 2016 and left with a headache, but put it down to not getting a chance to eat during the appointment.
The next day she lost her sight and felt dizzy, and then passed out when phoning her husband Campbell.
He called an ambulance and Mrs Burns was taken to St John's Hospital in Livingston.
Solicitors Digby Brown said it was found she suffered a stroke following dissection of the vertebral artery - a clot caused by trauma in the neck which stops blood getting to the brain.
It was also found there is no history of strokes in Mrs Burns' family.
The mother-of-two said she had to sell the family home and now struggles to speak, read and write.
Court papers state salon staff never asked Mrs Burns to attend for a "strand test" before her appointment which would have prevented the need for her hair to be re-washed and re-coloured six times.
Documents also accuse the salon of negligence by failing to offer Mrs Burns a front-facing sink or provide neck protection during the treatment she received.
Jennifer Watson, associate at Digby Brown, said: "A civil action against Rainbow Rooms is under way after our client's life was undeniably altered following her appointment with their salon.
"Thousands of people will seek beauty treatment like this every year and Adele is incredibly brave in speaking out as a way of alerting others to the risks.
"Strokes caused by hair washes are not unheard of as there have been a handful of similar cases across the globe - however I'm not aware of anything similar having called in Scottish courts."
Related Internet Links
The BBC is not responsible for the content of external sites.