'Sleeping' driver denies killing woman in Midlothian crash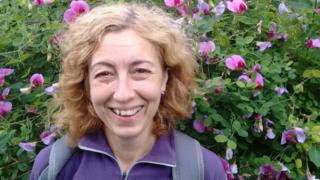 A man has denied killing a former teacher after falling asleep at the wheel of his car in Midlothian.
Alexander McAuslan, 64, is charged with causing the death of Rodica Pamphilon, 46, due to dangerous driving in Dalkeith in August 2016.
Prosecutors claim Mr McAuslan "did fall asleep", fail to pay proper attention and cross onto the opposite side of the road.
He is then said to have hit Mrs Pamphilon's vehicle.
She was left so severely injured that she died.
Mrs Pamphilon lived in Ormiston, East Lothian, but was originally from Romania.
She had been an English teacher in her homeland, but had latterly worked here as a translator and therapist.
Mr McAuslan's lawyer Euan Dow pleaded not guilty to the charge.
At the High Court in Glasgow no trial was set with a further hearing instead fixed for October.
Bail for Mr McAuslan, also of Dalkeith, was continued meantime.