Child pub curfew considered in Edinburgh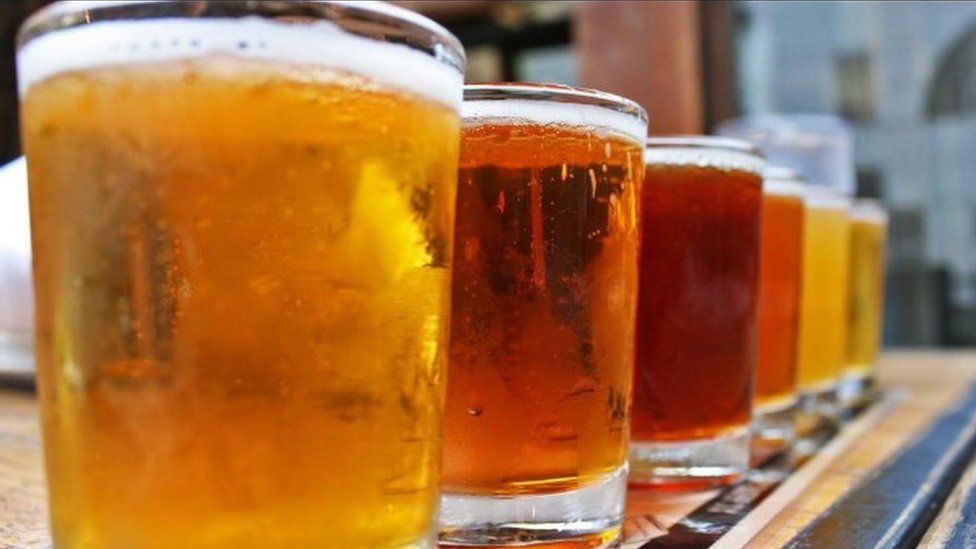 Children could be banned from pubs and restaurants in Edinburgh after a set time, in new proposals for a city-wide curfew.
The council's licensing board is asking the public to have their say on how the sale of alcohol is regulated in the capital.
Currently, the rules are determined on a case-by-case basis.
The city council will publish its new policy in November, which will apply until 2022.
As part of the consultation, the board is also asking the public whether they think there are too many licensed premises in the city and whether closing hours should be varied depending on location.
Norman Work, convener of the licensing board, said: "Our city benefits from a rich and varied entertainment scene, to which many of our licensed premises contribute.
"It is our role in the licensing board to preserve this while, importantly, ensuring the safety and well-being of the public."
Industry bosses are concerned a blanket curfew could put families off from dining at businesses across the city.
Paul Togneri of the Scottish Beer and Pub Association said: "With many pubs now offering a restaurant quality dining experience, it's impossible to say what's a pub, what's a restaurant and what's a casual dining establishment.
"This is a fundamental issue which risks undermining the policy if it is too arbitrary.
"Tourism is extremely important to Edinburgh and too often we've heard stories of tourists with families being turned away because of the restrictions on access for children and young people, whether it be the time or the requirement to have a sit down meal.
"This sends an unwelcoming message to visitors and is a one of the most common complaints from many."
There were 1,917 licensed premises, as of March 2018 in Edinburgh.
The board regulates 439 on-sales premises, 513 off-sales and 965 premises offering both types of alcohol sales.
Pub goer Brent Millar, 70, said licensed premises were inappropriate places for children.
He said: "When you do go into a pub, as I did, and you see pushchairs right in the middle of the bar, I think what is that all about? It becomes a bit like a creche.
"I don't think there is a place for children in a bar hopping around 10pm or 11pm.
"I think you can't have everything in life - you can't have children, drink, social life and everything like you were still in your 20s - you have a massive responsibility. Do you want to have them dotting around while everyone is drinking beer?"
The consultations can be completed on the council website and will run until 1 October.
Related Internet Links
The BBC is not responsible for the content of external sites.