St Andrews students celebrate annual Raisin Monday
Hundreds of first-year students at the University of St Andrews have taken part in a giant foam fight on Raisin Monday.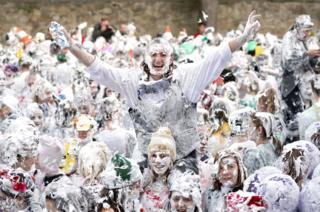 The day marked the end of a weekend of festivities to thank their senior students, or "parents", for mentoring them.
The first-year "children" were given fancy dress costumes to wear to descend on St Salvator's Quad for the giant shaving foam fight.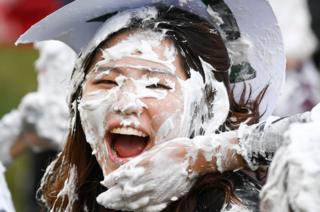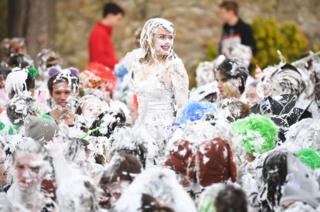 The foam has not always been part of the tradition.
Paloma Paige, association president for the students' union, said: "It's just evolved throughout the years and this has now become the quintessential part of the whole weekend."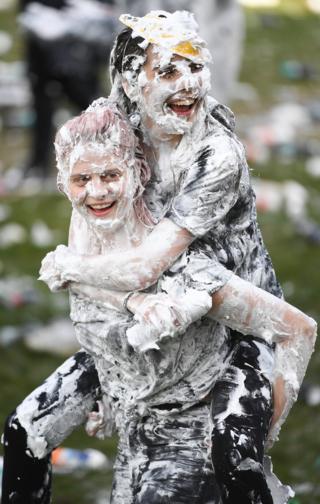 Raisin Weekend dates back into St Andrews' history and is so called because children traditionally gave their academic parents a pound of raisins to thank them for welcoming them to St Andrews.
This year, students were seen dressed as bananas, gnomes, robots, and even a police box.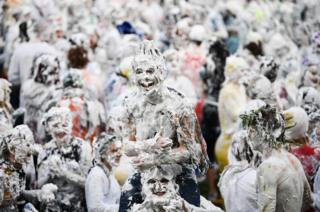 All images are copyrighted.