Codebreaker Alan Turing's work 'could boost cancer tests'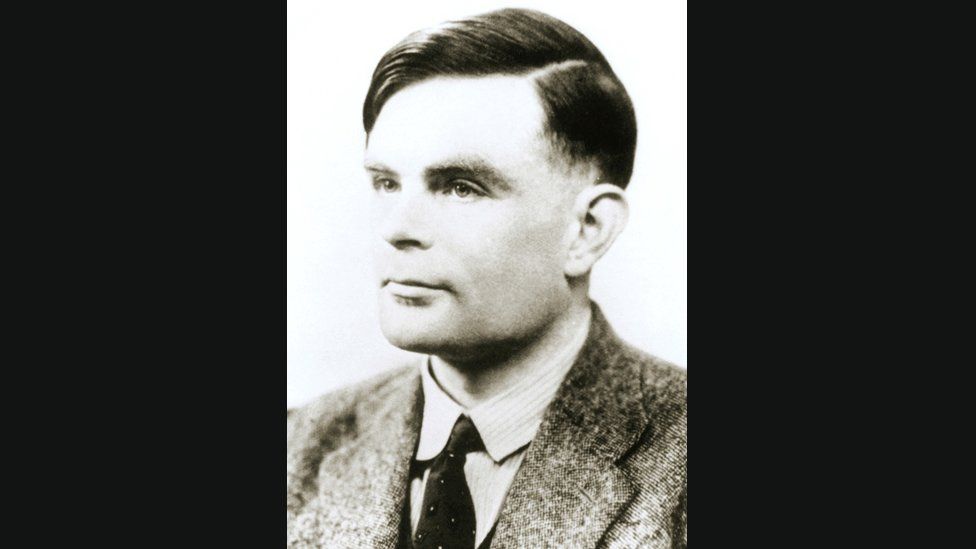 Work by World War Two codebreaker Alan Turing could lead to earlier detection of cancer and other diseases, according to researchers.
Turing's "weights of evidence" work looked to establish the likely outcomes in a given situation.
Scientists at Edinburgh University believe his mathematical techniques may help measure the effectiveness of existing diagnostic tools.
A person's risk of developing a disease could, in theory, also be gauged.
Working at Bletchley Park in 1941, Turing came up with the method used to break the German forces' Enigma code.
Researchers think the same principle could aid techniques which have been used since the 1980s.
Prof Paul McKeigue, of the university's Usher Institute of Population Health Sciences and Informatics, said: "Most existing diagnostic tests for identifying people at high risk of cancer or heart disease do not come anywhere near the standards we could hope to see.
"The new era of precision medicine is emerging, and this method should make it easier for researchers and regulatory agencies to decide when a new diagnostic test should be used."
Related Internet Links
The BBC is not responsible for the content of external sites.