Fire festival lights up Edinburgh to celebrate start of winter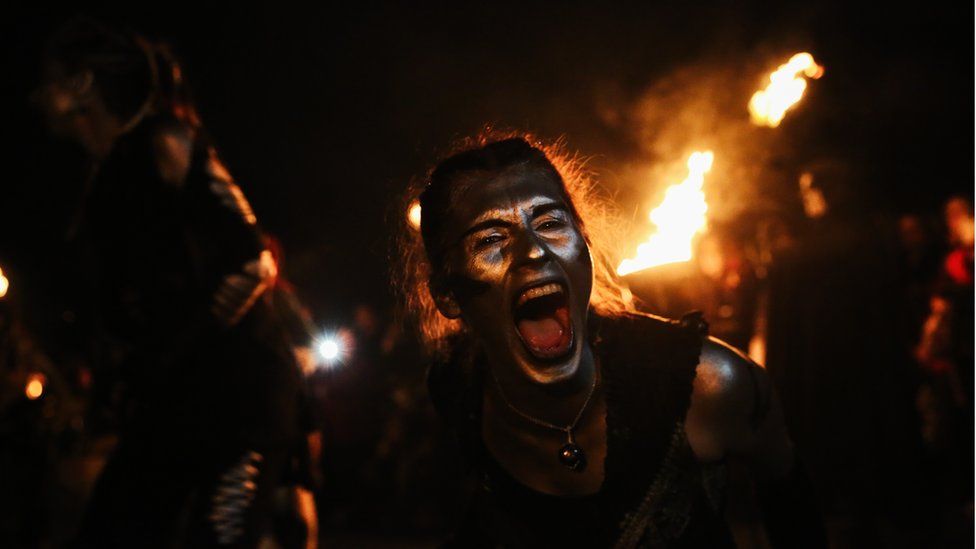 The annual Samhuinn fire festival, celebrating the start of winter, has been held on Edinburgh's Calton Hill for the first time in 600 years.
More than 4,000 people gathered to watch hundreds of performers retell ancient stories.
Participants acted out the ritual battle between the summer and winter kings.
Organisers have found historical accounts of similar celebrations staged on the hill in the 1400s.
Erin Macdonald, chair of Beltane Fire Society, who organised the event, described the night as "truly magical".
She said: "It's been wonderful watching our volunteers reimagine what our winter festival could look like, seeing it come to life on Calton Hill last night after so much hard work and creativity was inspiring.
"Enormous thanks go out to our volunteers, who gave their all to a real passion-project, and to our audience who always help create that special atmosphere on the night."
All images are subject to Copyright.
Related Internet Links
The BBC is not responsible for the content of external sites.