Drop-off charges soar at Edinburgh Airport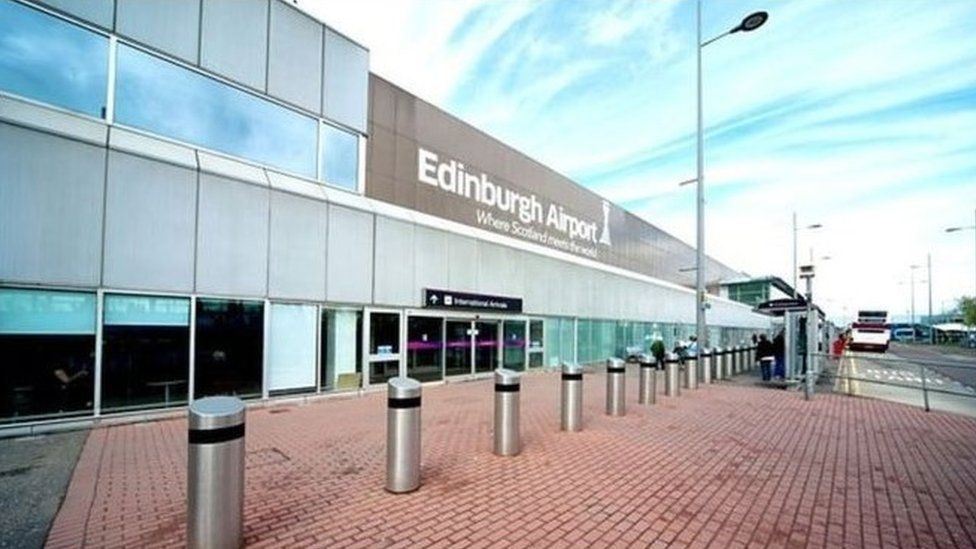 Edinburgh Airport is doubling most of its drop-off charges to "ease congestion problems" at the busy hub.
Motorists will be charged £2 for five minutes (up £1), £4 for up to 10 minutes (a £1 increase) and £10 for up to 20 minutes, which is up from £5.
Airport officials said Eastfield Road, the only access road for motorists, is already operating at capacity.
Plans are for the extra revenue to be used towards building a new £10m access road to the airport.
Officials said the increased charges, which will start on Thursday 8 November, are expected to reduce the number of cars using the current access road by 480,000 in 2019.
Forecasters estimate Eastfield Road will be at 121% capacity by the summer peak in 2019.
Gordon Dewar, Edinburgh Airport chief executive, said: "We're committed to giving passengers the very best travel experience and this includes their access to and from the airport.
"Our proposals for a new access road which we anticipate funding the majority of will go a long way towards easing the current congestion problems our passengers face, and the consequent environmental impact. I appreciate the increase will not be welcome news for all but I'm sure most will realise the need for action to combat the congestion we currently experience not only in the summer but throughout the year.
"We are committed to working with the council and other partners to ensure that existing and new infrastructure is fit for purpose and will continue to make informed decisions to alleviate congestion now and in the coming months leading up to the peak summer period."
Drop-off charges across Scotland
At Glasgow Airport, motorists are charged £2 for up to 10 minutes, £4 for stays between 11 to 15 minutes, and £10 for 16 to 20 minutes.
Aberdeen Airport charges £2 for drop-offs lasting up to 10 minutes, and £10 for 30 minutes.
At Glasgow Prestwick Airport it is free to stay for up to five minutes, £2 to stay for between six and 15 minutes, and £4 for 16 to 30 minutes.
Motorists at Inverness Airport can stay for free for up to 10 minutes, and can expect to pay £3.60 for between 10 and 60 minutes.
At smaller airports, such as Benbecula Airport, there are often no drop-off charges.
Related Internet Links
The BBC is not responsible for the content of external sites.