Floating boutique hotel gets go-ahead in Edinburgh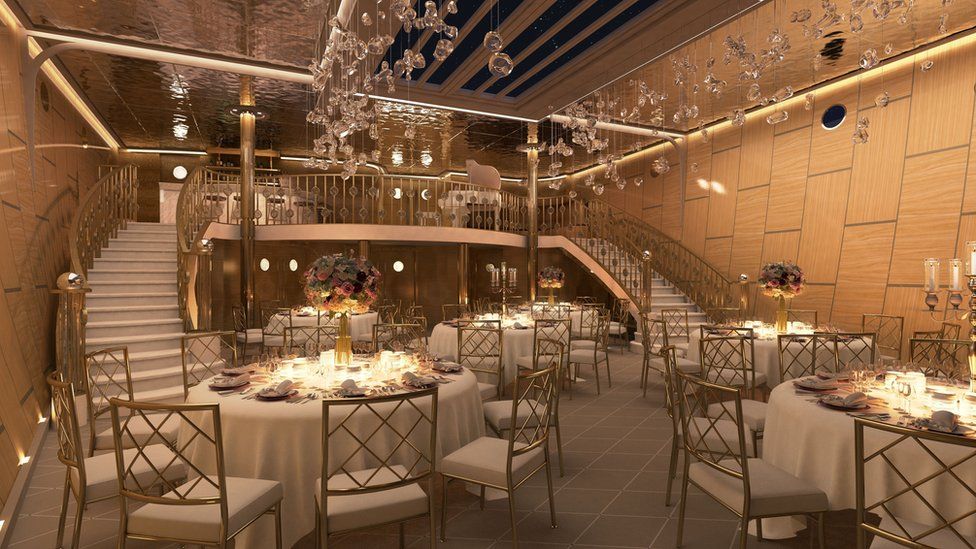 A new floating boutique hotel in Edinburgh has been approved by councillors.
The MV Fingal, which is a former lighthouse vessel, will be based at Alexandra Dock in the Port of Leith
The boat will have 23 bedrooms and a ballroom, as well as a restaurant and bars.
A late night licence plea was rejected after residents raised concerns over noise.
The new floating hotel has been created by the company that operates the Royal Yacht Britannia visitor attraction in Leith.
The Edinburgh licensing board considered an application for the venue to open until 03:00, but a midnight closure from Monday to Thursday and 01:00 from Friday to Sunday was agreed.
Drinking on outside decking will be halted at 22:00 every day.
The application had initially been put on hold for councillors to carry out a visit to the premises.
Norman Work, convener of the licensing board, also raised concerns about outside sociable areas and their proximity to residents.
He said: "It's very close to houses - had it been further away, I don't think we would be having these discussions."
But Councillor Cathy Fullerton spoke out in favour of the proposals and measures put in place to prevent noise from disturbing neighbours.
She said: "I was very impressed with the refurbishment, the ship and the management that will be put in place to alleviate any concerns with residents."
Frances Ennis, of the Royal Yacht Britannia, said the "high calibre" of those staying on board would result in no anti-social behaviour.
She said: "From a purely selfish point of view, we don't want to bother those who are staying on the Fingal with noise - as well as the local neighbours.".
Tony Walker, a local resident, labelled the suggestion there would be no disruption to neighbours as "ridiculous".
He added: "It's a quiet residential area and that's the way we want to keep it."
Deliveries and collections of glass bottles will be restricted to 09:00 until 17:00.
Related Internet Links
The BBC is not responsible for the content of external sites.