Tribunal warning issued by union in Edinburgh 'unruly pupil' row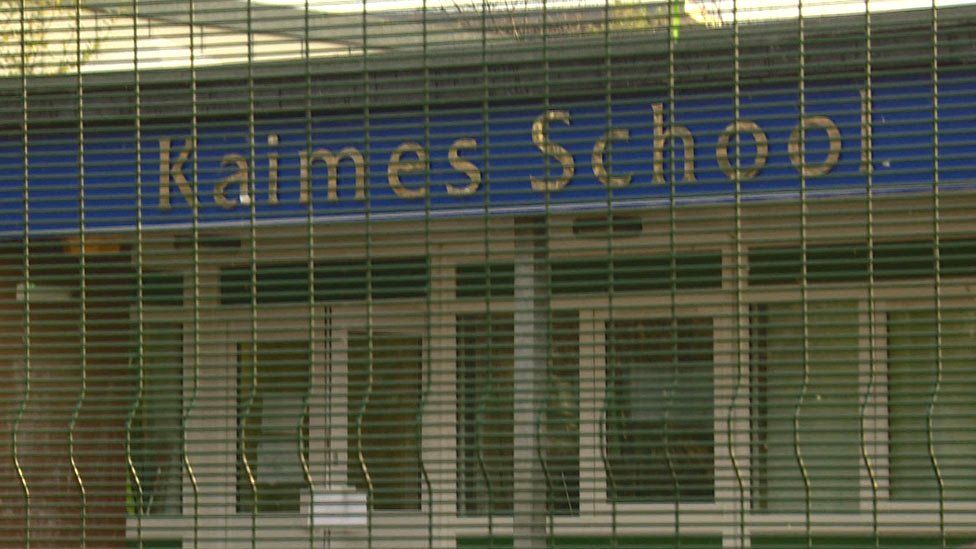 A teachers' union has accused City of Edinburgh Council of "victimisation" after 11 teachers were sent home without pay.
The Kaimes School staff were sent home when they refused to teach eight pupils they claim are violent and abusive.
The council said the action by the NASUWT union members amounted to discrimination against disabled pupils.
Meanwhile, the union said it was considering "multiple tribunal claims" related to safe working conditions.
Teachers, mainly from the council's additional support for learning service, have been drafted in to cover for the staff.
The school provides education for primary and secondary aged pupils who require support associated with autism. It has six primary classes, 10 secondary groups and more than 80 staff.
Officials told the council the union would be "lodging multiple tribunal claims on behalf of members" on the grounds of the "detriment being suffered as a result of exercising their right to a safe working environment" and relating to alleged "trade union victimisation".
Councillor Callum Laidlaw, Conservative education spokesman, said the situation was not a "political issue".
He said: "Clearly the teachers concerned have legitimate and quite worrying concerns and the council is listening to them and it can do more to support them.
"The way the teachers have engaged with the council and the decision to effectively boycott certain children is not the best response to the situation."
Chris Keates, general secretary of the NASUWT, said: "The pupils at the centre of our members' concerns are not being taught by the teachers and other staff who have been brought in to cover.
"We can see no reason why the same arrangements cannot be made for our members, allowing them to teach their timetabled lessons, while discussions take place to resolve the dispute."
The union had been in discussions with the school and the council for 12 months in an attempt to address concerns over violent assaults, but talks broke down.
Violent attacks are understood to have included chairs and signs being thrown at teachers, causing injuries. Police were called in on some occasions.
In 2017, there were 399 instances of violent behaviour or assaults carried out on teachers in schools across Edinburgh - including 259 violent incidents resulting in injury.
Education Secretary John Swinney met with union boss on Wednesday and Holyrood has called on both the council and the NASUWT to get back around the negotiating table.
A council spokesman said: "An action plan, developed in consultation with staff and subject to external expert scrutiny, is in place."
Council officers are due to meet with union bosses to resolve the issue next week.
Related Internet Links
The BBC is not responsible for the content of external sites.