Advocate General cleared of firearms misconduct claim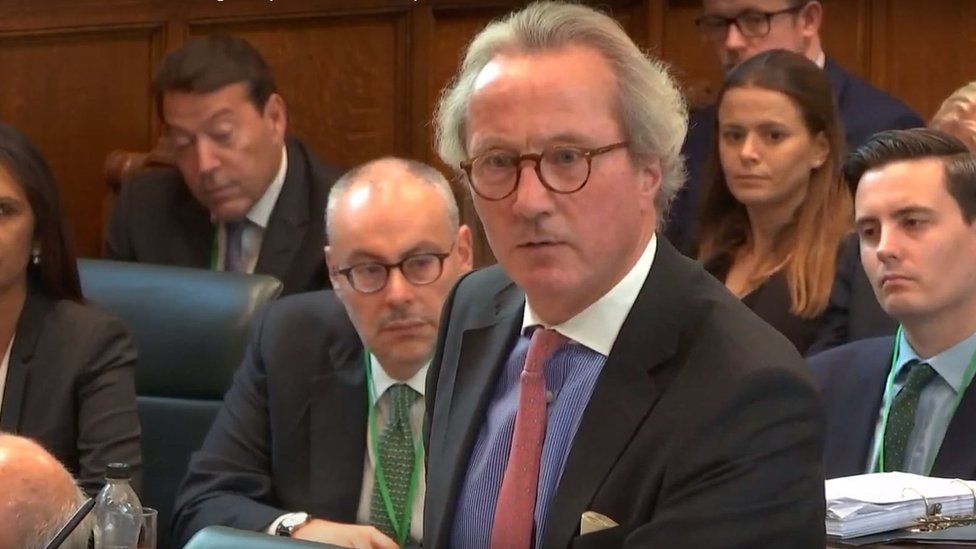 The UK government's most senior adviser on Scottish law has been cleared of professional misconduct after he was convicted of a firearms offence.
The Advocate General for Scotland Richard Keen QC was fined £1,000 in 2017 after admitting failing to secure a shotgun stored in his home.
As a result of the offence Lord Keen faced a Bar Tribunals and Adjudication Service (BTAS) hearing.
But the life peer was cleared.
Police investigating a break-in at Lord Keen's Edinburgh home in 2016 found the 12 bore Stephen Grant shotgun in a basement out of its secure cabinet.
'Completely unintentional'
The former chairman of the Scottish Conservative Party had taken the weapon out to clean it but then forgot to return it to its secure location.
A three-person panel, led by retired judge Michael Topolski QC, found the allegation of professional misconduct not proven after nearly two hours of deliberation.
The tribunal found that Lord Keen being convicted of a non-minor offence was a breach of standards but that the breach did not impact Lord Keen's "honesty, integrity and independence" and said there was no misconduct.
It ruled, "we find that his conduct lacks any morally culpable quality and was completely unintentional."
Judge Topolski added the offence was "not as resoundingly serious as to attract the characterisation of professional misconduct. Therefore we acquiesce to the application to dismiss the charge".
Speaking after the hearing, Lord Keen said he was "disappointed" that the complaint had been brought and had taken so long to be heard but added, "I'm obviously relieved that the complaint has been rejected and dismissed."
At the BTAS hearing, Tom Forster QC, representing the Bar standards board, said the allegation was not about Lord Keen's integrity or honesty but his "carelessness" with the shotgun which put the public at risk.
"The gun was being kept in a residential property in an urban area therefore there was a heightened obligation to Lord Keen to ensure it was kept securely," he said.
Tom Richards, representing Lord Keen, described the incident as a "one-off and inadvertent omission" that was not professional misconduct.
"He has apologised for his offence. He has pleaded guilty and he has been appropriately punished," he said.
Lord Keen has featured in a number of high-profile cases, including representing the prime minister at the emergency Supreme Court hearing in September regarding the suspension of Parliament.