Scottish private schools apologise to former pupils abused in their care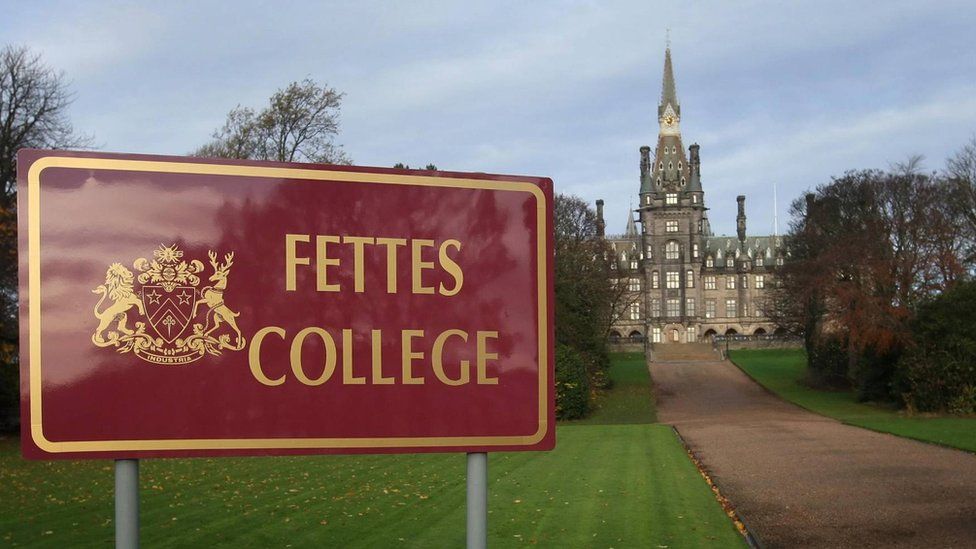 Some of Scotland's most prestigious private schools have offered "unreserved" apologies to former pupils who were abused while in their care.
The Scottish Child Abuse Inquiry has started to examine the provision of residential care at boarding schools.
Seven institutions are being investigated as part of the inquiry.
Each of the seven schools made opening statements as the inquiry began the new session in Edinburgh on Tuesday morning.
Fettes College told the inquiry two former members of staff who had admitted sexual abuse had been required to leave the school and it had failed to prevent "peer to peer bullying."
Speaking on its behalf, advocate Jonathan Brodie QC said the Edinburgh school wanted to make "a full and unreserved apology to those who have suffered abuse whilst at Fettes."
He said: "Fettes accepts and recognises that in the past there have been occasions of sexual abuse, physical abuse and emotional abuse."
Loretto School in Musselburgh also offered an unreserved apology and said it acknowledged pupils had been abused by one of its teachers in the 1950s and 60s.
Angela Grahame QC said there had been flaws which allowed "despicable abuse" to take place and said it acknowledged that it had let down the victims.
Morrison's Academy in Crieff said it wanted to make "a heartfelt and sincere apology to each of the individuals who have shown the strength and courage to share some of the most damaging experiences of their lives".
The academy's lawyer Duncan Hamilton said those who had come forward had attended the school "many decades ago" with the most recent case dating back 30 years.
Mr Hamilton acknowledged that the school had failed to prevent the abuse of power by individuals within the Morrison's community.
"No apology can ever be sufficient but it's an essential place to start," he said.
Funded by the Ministry of Defence, Queen Victoria School in Dunblane was founded in 1905 for children of services personnel.
Lawyer Graham MacIver said the school recognised that instances of abuse had occurred, expressed its deep regret and apologised to the individuals concerned.
For Merchiston Castle School in Edinburgh, lawyer, Paul Reid said that, with hindsight, it was clear that warning signs had been missed and "it was clear with at least one former member of staff the dots were never to be joined."
Mr Reid offered the school's "unreserved apology".
"The school profoundly regrets and sincerely apologises for the fact that such experiences were endured by some pupils," he said.
Related Internet Links
The BBC is not responsible for the content of external sites.