Water of Leith river path to be repaired after years of closure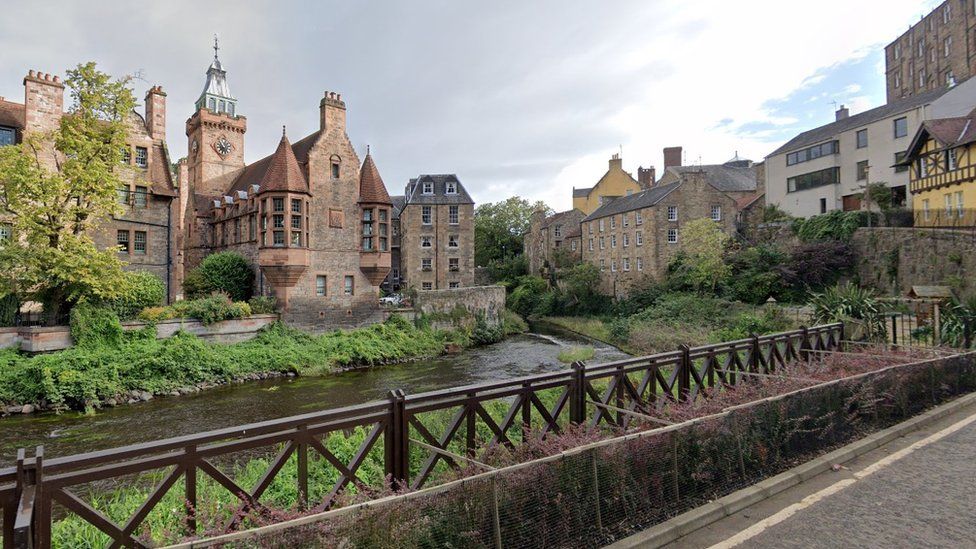 One of Edinburgh's most picturesque walkways is to be repaired after being closed due to landslides.
The Dean Path, along the Water of Leith, will reopen later this year following a delay in repair works due to legal disputes.
The path was originally closed in 2012, then reopened and closed again in 2016 after remedial works failed.
The walkway has been closed since then, with legal liability disputes delaying permanent repairs.
City of Edinburgh Council said the construction work would take 26 weeks, starting in May.
Local councillor, Max Mitchell, said locals had been extremely frustrated by the delays in getting the path repaired.
He added: "It may have seemed like little was being done, but council officials have been working incredibly hard on this behind the scenes.
"It really is a beautiful route along the Water of Leith here and, hopefully, by autumn the path will be reopened so it can be safely used and enjoyed once again."
According to the council, the works which need completed include: the clearance of debris and vegetation on the slope, soil nailing and piling, the reinstatement of concrete foundations of the upslope property, and the repair and reinstatement of the footpath located along the Water of Leith affected by the landslips.