Police officer injured in Edinburgh Castle protest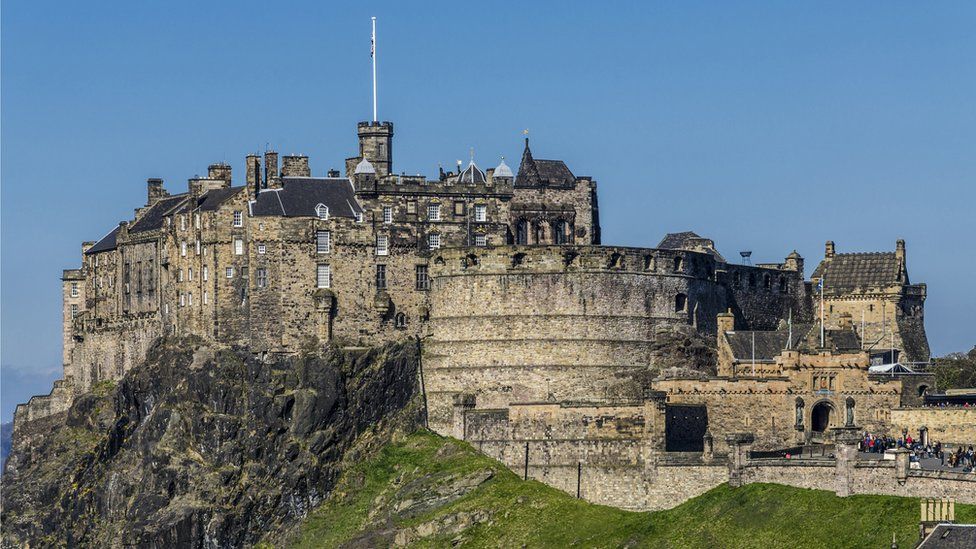 A police officer was injured while making an arrest during a protest at Edinburgh Castle.
Historic Environment Scotland said a group of about 20 people entered the building on Tuesday afternoon without paying and refused to leave.
In a Facebook live video, a woman claimed they were taking the castle back under Article 61 of Magna Carta, the 800-year-old charter of rights.
Police said one officer sustained minor injuries during an arrest of a man.
A report will be sent to the procurator fiscal.
Magna Carta, signed in 1215 by England's King John, was a royal charter of rights designed to bring peace between the king and his barons. As it predates the Act of Union it has no bearing on Scots law.
Although it is one of the foundational documents of English law, only four parts of Magna Carta remain valid today.
None of those still-valid clauses allow citizens to decide which laws should apply to them.
The portion that the activists have been citing, Article 61, was struck from Magna Carta within a year of its signing, and only applied to a small group of barons in the first place, according to fact-checking website Full Fact.
However, it is often referenced as a justification for protests by anti-establishment groups, such as anti-lockdown protesters.