JK Rowling table saved from cafe gutted by fire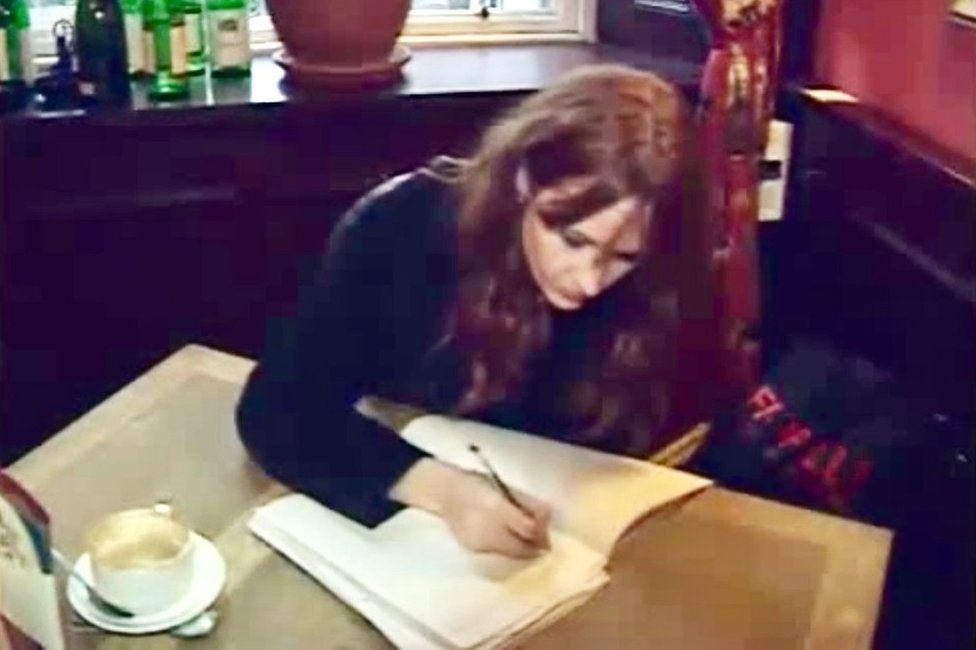 A cafe table where JK Rowling wrote sections of her Harry Potter books has been salvaged from a huge fire, which devastated the building.
The blaze on Edinburgh's George IV Bridge last month badly damaged flats and businesses including The Elephant House cafe.
The cafe's owner David Taylor said he was "immensely relieved" to find the table used by Rowling among the rubble.
He said the table had suffered water and smoke damage but would be restored.
The Elephant House cafe was one of two used regularly by Rowling when she was writing the stories of the boy wizard in the mid-90s.
She wrote in The Elephant House cafe in 1996 and 1997, after her first Harry Potter book was published, and often sat at the antique wooden table.
The enduring popularity of the Harry Potter series has led to the Elephant House being a popular stop-off for fans of the series.
But Mr Taylor told BBC Scotland it will be about a year before he can reopen.
It is believed the fire started in the Patisserie Valerie cafe next door - which also has a basement that runs underneath The Elephant House cafe.
The alarm was raised shortly after 06:00 on 24 August by a cleaner at The Elephant House.
A firefighter was taken to hospital following the blaze, flats were evacuated and the street was closed for a week.
The front room of Elephant House was gutted in the blaze and the back room, which included Rowling's table, was damaged by smoke and water.
Mr Taylor said he had only just been allowed to enter the cafe because temporary internal structural work was being constructed to make it safe to be inside.
He said: "Thankfully I've found JK Rowling's table among the rubble and although it is water and smoke damaged it was in the back room so it can be saved.
"It is going to the restorers on Thursday and I'm just so relieved this bit of history has been retained."
He said a valuable signed Harry Potter book was still missing.
"There are piles of rubble everywhere so I'm hoping it is under one of them," he said. "I've started the search."
Mr Taylor, who has owned the independent cafe for 25 years, said the JK Rowling table, which he bought in an antique shop, had been there since he opened.
He said: "To be out of business for about a year is just devastating and to say I'm upset is an understatement, it's very sad."
The Elephant House takes its name from hundreds of elephant paintings, chairs and object d'art.
In July, JK Rowling told Simon Armitage on his podcast, The Poet Laureate has gone to his shed, how she used to write in the now defunct Nicolson's, which was co-owned by her brother-in-law, and the Elephant House.
"That was a lovely space with a really great view of the castle," she said.
"I met the owner years later and he said 'You never come in any more'," Rowling said.
"In a dream world I would still go in there but it is just not humanly possible to go in there anymore and write.
"I had to stop writing in cafes. I really loved it but I just couldn't anymore."