Minister delays decision on Glasgow super college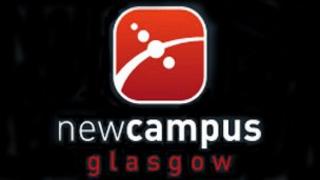 Scottish ministers have delayed a decision on whether to approve or block plans for a super college in Glasgow.
Nautical, Metropolitan and Central Colleges hoped their merger proposal would be given the go-ahead by 1 August.
But Lifelong Learning Minister Keith Brown said the decision would be put back to 1 September to give interested parties longer to respond.
The £300m merger would create a single college for up to 50,000 students.
Announcing his decision, Mr Brown said: "This will be a significant decision for the college sector, taken during the holiday period when many key people and organisations are not readily available for input or advice.
"Already, I have met with a number of key voices including MSPs, the Scottish Funding Council and the trade unions, and I will hear from others with an interest.
"I want to have the time to consider these views as part of my own consideration of the proposal."
'Leading destination'
Paul Little, principal designate of the proposed City of Glasgow College, said he understood the reasons for the delay.
"The new college will not only bring a vast range of benefits to students from all walks of life, it will also contribute to the social and economic development of the city and further cement its reputation as a leading destination for learning," he said.
"We welcome the fact that a decision will be made by 1 September and will continue to work at pace to ensure that the merger process continues smoothly."
The delay was welcomed by teaching union, the EIS.
General secretary Ronnie Smith said: "The EIS has consistently asked ministers to make such a deferment since it believes that no sound educational rationale has been provided to support the merger; the proposed college for example would deliver less teaching activity than the existing three colleges.
"The EIS has consistently argued that Stow College should play a full part in the merger process since it is planned that the proposed college will take significant teaching from it thus putting its future in doubt as a sustainable college.
"Whilst some progress has been made in the harmonisation of pay and conditions of service for academic staff at the proposed college, there remain key areas to resolve."