Funeral for Ayrshire crash teenager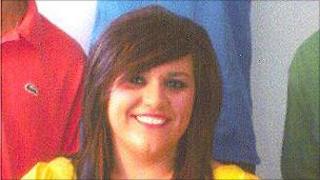 A funeral service has been held for a 19-year-old girl who was one of three people killed in a head-on crash in South Ayrshire on 13 July.
Jayde McVicar died in the crash on the A78, near Troon, along with her friend Holly Fulton, 19, and Frank Muir, 80.
It is believed Mr Muir's car went onto the A78 in the wrong direction before colliding with the girls' vehicle.
Ms McVicar was buried on Tuesday following a church service in her home town of Greenock.
An 18-year-old woman, who was in the same car as Ms McVicar and Ms Fulton, was seriously injured in the crash.