Glasgow bus driver cleared of man's death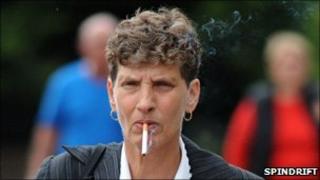 The driver of a bus which struck and killed a 64-year-old man in Glasgow has been cleared of any wrong doing.
Jemima Davis, 54, had faced a charge of causing death by dangerous driving after Norman MacDonald was knocked down on Springburn Road in January 2009.
Glasgow Sheriff Court heard her number 38 Firstbus was travelling 6mph below the speed limit at the time.
Sheriff Norman Ritchie accepted a defence submission of no case to answer due to insufficient evidence.
The court heard from receptionist Nawal Mbarak who claimed that there had been a misunderstanding between the bus driver and Mr MacDonald as he tried to cross the road.
Ms Mbarak - the only passenger on the bus at the time - said: "There was a guy trying to cross the road but I think there was confusion between him and the bus driver.
"The bus slowed down and the man stopped crossing the road.
"But then when the bus went to go, he thought that the driver was letting him go so they both went and there was a collision between the two.
"They met in the middle and the guy was hit on his shoulder by the edge of the bus and he just flew across to the other side."
Mr MacDonald was taken to Glasgow Royal Infirmary where he later died from his injuries. Ms Davis was also taken to hospital to be treated for shock.
The court also heard from a crash scene investigator who estimated that Ms Davis was travelling at about 34mph at the time of the incident - 6mph less than the speed limit on Springburn Road.