'Short journey' car thief jailed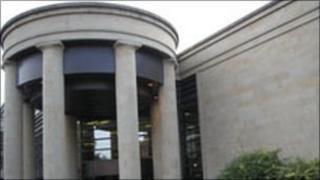 A thief who stole a pensioner's car to avoid a walk that would have taken less than a minute has been jailed for a total of two years and four months.
Brian Mills, 41, jumped into William Young's Peugeot in Glasgow's George Square in March this year in a bid to drive to nearby Queen Street Station.
Mills was caught soon after when another motorist intervened.
At the High Court in Glasgow, Mills admitted theft, drink driving, driving dangerously and without insurance.
The court heard how he jumped into Mr Young's car on 25 March as the 74-year-old went out to put litter in a bin.
Car damage
His 76-year-old wife Sadie, who was in the passenger seat at the time, immediately got out.
Mr Young then turned back and jumped onto the car bonnet, clinging to the window wipers, in a bid to stop Mills.
The pensioner was thrown off as Mills lurched the car backwards and forwards to get out of a space.
The court was told Mills damaged two other vehicles during his getaway but was tailed by a van driver who followed him to the train station.
The man tackled Mills, of Denny, Stirlingshire, and held him until the arrival of police, who arrested him.