Man missing from Glasgow 25 years ago found buried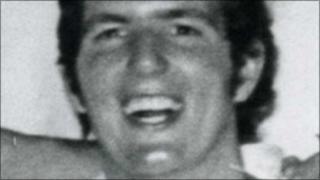 A man who went missing on Christmas Eve in Glasgow more than 25 years ago was buried in an unmarked grave months after he disappeared, it has emerged.
Harry Woods, 32, was last seen by workmates at the Universal Containers depot, in Ruchill, in 1984.
Police recently discovered his unidentified remains were buried at Dalnottar Cemetery, Clydebank.
Mr Woods' body was found in the River Clyde in July 1985. He is believed to have drowned after going fishing.
The Woods family made a fresh appeal for help in finding Harry in December - 25 years after he disappeared.
DNA tests
A new search of records by police found no evidence that Mr Woods had started a new life.
They then examined the possibility that he may have died and been unidentified.
This led them to secure a warrant to exhume a body buried in 1985 at Dalnottar Cemetery.
DNA tests later confirmed it was Mr Woods, who lived in Sanda Street, Maryhill.
His body was found at Rothesay Dock in the River Clyde - another police division from the one investigating his disappearance.
It is thought poor communication between divisions in the 1980s accounted for Mr Woods remaining unidentified.