Two children at Cumbernauld nursery contract E.coli bug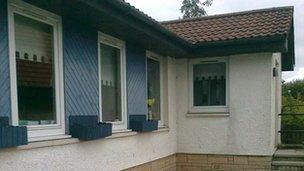 Two children who attend a North Lanarkshire nursery are being treated for the potentially fatal E.coli O157 bug.
Both children attend the Step by Step Nursery in Cumbernauld and are said to be recovering at home.
The first child was diagnosed on 26 July and the second child was diagnosed on 2 August.
E.coli O157 symptoms can include diarrhoea, feeling sick, vomiting, stomach pain and fever.
The children who were infected were not in direct contact with each other but NHS Lanarkshire's Public Health Protection Team said it had identified a person who provides a possible link between them.
This person is not attending the nursery until further tests prove negative.
A detailed infection control and environmental assessment of the nursery has been carried out and it is remaining open.
Dr David Cromie, consultant in public health medicine at NHS Lanarkshire, said: "It is very important that we are made aware of any further cases, should they arise.
"I would therefore advise parents of children who attend the nursery that if their child has symptoms of vomiting or diarrhoea, he or she should always be kept off nursery until clear of symptoms for a minimum of 48 hours."
A spokesman for Step by Step Nursery said they were working closely with the health board and staff had been made aware of what symptoms to look for.
Related Internet Links
The BBC is not responsible for the content of external sites.