Rules prevented use of new kit in mine shaft rescue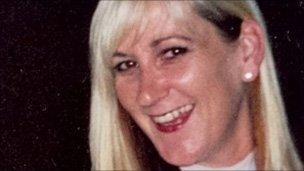 A fatal accident inquiry into the death of an Ayrshire woman has heard how health and safety rules prevented the use of new rescue equipment.
Charles McGrattan, a senior fire officer, was giving evidence at Kilmarnock Sheriff court into the death of 44-year-old Alison Hume.
Ms Hume fell 40ft down a disused mineshaft in Galston, Ayrshire in 2008.
Mr McGrattan ordered a memo to restrict the use of new safety harnesses to rescuing fire crew, not the public.
At the time of Ms Hume's death, Mr McGratton was a deputy director of operations at Strathclyde Fire and Rescue.
He said he had tasked fire officer John Bowman with drawing up rules over the use of the new rescue kit.
However, when Mr Bowman raised his concerns about future risks Mr Grattan overruled him and ordered him to make changes to memos.
Under cross examination by the Crown, he later admitted that the harnesses could be used to rescue members of the public but he said circumstances would have to be perfect so as not to cause added injury to that person.
Its primary purpose he said, was as personal safety equipment for firefighters.
Alison Hume, a solicitor who worked with the Renfrewshire legal firm McCusker McElroy and Co, had been taking a shortcut home when she fell into the mineshaft.
She was eventually freed by mountain rescue experts. But the mother-of-two suffered a heart attack as she was being brought to the surface.
Evidence has now concluded and the sheriff will give his findings in due course.
Related Internet Links
The BBC is not responsible for the content of external sites.