Witness appeal after woman raped in Glasgow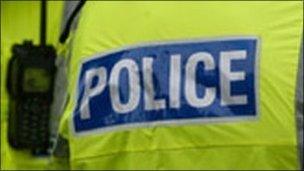 Police believe a man in his 20s may have vital information which could help officers investigating a rape in the west end of Glasgow.
A 46-year-old woman was attacked by a man in Commore Drive, Knightwsood, at about 0100 BST on 8 August.
Detective want to trace a man who is described as being between 25 and 27, of medium build with short, brown hair.
He was wearing a waist-length blue jacket and dark trousers.
Det Insp Stephen Healy, of Strathclyde Police, said: "Extensive police enquiries are ongoing to trace the man responsible for this dreadful crime, and I would like to re-appeal to anyone with any information on this incident to come forward.
"In particular, I want to trace a man who was seen walking in Dyke Road at Alderman Road around the time of the attack.
"I would urge this man to come forward as a matter of urgency as he may have information that is vital to this enquiry.
The victim got into the taxi with a female friend following a night out.
They picked up a male friend while travelling home and both the man and woman were dropped off in the Drumchapel area.
The 46-year-old woman was dropped off at Alderman Road, at its junction with Dyke Road, where she paid the taxi driver and began to walk home.
As she turned into Commore Drive from Alderman Road, she was grabbed by a man who then raped her.
The suspect was described as white, in his 30s, about 6ft, of medium build, and unshaven with short, dark hair.
He was wearing a dark-coloured track suit with white trainers. He also wore a stud earring in his right ear.
Related Internet Links
The BBC is not responsible for the content of external sites.