Go-ahead for Glasgow 'super college' plan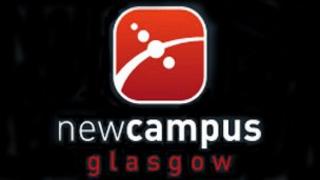 Plans to merge three Glasgow colleges have been approved by the Scottish government.
Ministers said educational benefits for students were at the heart of their decision to back the proposals.
They said there was a "strong expectation" that there would be no compulsory redundancies as a result of merging Glasgow's Nautical, Central and Metropolitan Colleges.
The new City of Glasgow College will have up to 50,000 students.
The Scottish Funding Council, which distributes money to the further education sector on behalf of the Scottish government, had pressed ministers to go ahead with the plan, which has been dogged by years of delay.
Last week union leaders warned that up to 160 staff may have to be made redundant.
The EIS said it was dismayed by the possible scale of redundancies and the potential impact on students.
However, the colleges said they anticipated that any job losses would be voluntary.
'Substantial benefits'
Ministers said they had consulted widely on the plans and had set out a number of "expectations" which were attached to the approval of the merger, which will take effect on Wednesday.
The funding council will formally oversee the fulfilment of these expectations.
The minister for skills and lifelong learning, Keith Brown, said full consideration had been given to the "complexity" of the proposal.
"Ultimately, we agree with the Scottish Funding Council, whose role is to ensure efficient and effective delivery of further education, that the merger will deliver substantial benefits to students in Glasgow. That's why we have given the go-ahead to this historic move," he said.
"We recognise that the college's trade unions would have liked faster progress on the harmonisation of pay and conditions.
"We have stressed certain expectations around the resolution of such issues, including commitment from the new college to quickly deliver the financial benefits it has projected and to offer greater assurance to staff and unions that there will be no compulsory redundancies.
"There should be greater engagement with the unions to resolve issues around harmonisation, as well as a positive approach to future partnerships with other colleges, including Stow College."
However, the approval does not necessarily mean there will be a new campus in the city.
The business case for a redeveloped campus for the three colleges is unlikely to be ready before mid-2011.