Funding safeguards Ayrshire jobs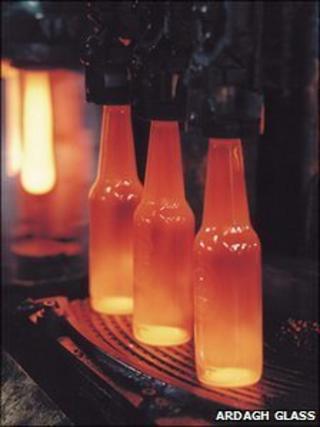 Public funding is helping to safeguard hundreds of jobs and create dozens of new posts at companies in Ayrshire.
Ardagh Glass is investing £16m in new furnaces at its plant in Irvine, securing the jobs of 248 staff.
Culzean Medical Devices is to create 39 new posts and safeguard seven others at its Prestwick manufacturing base with an investment of £297,000.
The Scottish government is providing £2m to Ardagh and £200,000 to Culzean through a grant scheme.
The cash is being delivered through the Regional Selective Assistance (RSA) scheme.
Ardagh Glass is one of Irvine's largest employers, manufacturing glass containers primarily for the spirits industry.
'Manufacturing base'
Culzean Medical Devices, a subsidiary of Lombard Medical Technologies, will now become the main manufacturing centre for a tubular device used to treat abdominal aortic aneurysms.
Announcing the grant aid before the final summer cabinet meeting in Kilmarnock, First Minister Alex Salmond said: "This investment shows Scotland has a high quality manufacturing base and is testament to the talent, skills and experience of the Ayrshire workforce.
"I am delighted that companies such as Ardagh Glass and Lombard Medical are showing support for staff by continuing and expanding their presence in Ayrshire.
"Previous RSA grants have helped encourage 22 companies to invest in the area - safeguarding and creating 1,343 jobs related to projects with capital investment of £120m.