Rape denial in 'exceptional' Glasgow case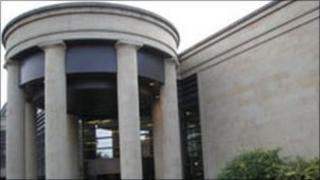 A man has appeared in court charged with raping a woman who has since died.
Kenneth Fisher is alleged to have carried out the attack at a flat in Glasgow's west end in March this year.
The 30-year-old also faces a fraud charge over claims he pretended to own tanning salons and pretended to be a taxi driver.
During a preliminary hearing at the High Court in Glasgow, Mr Fisher denied both charges. The case was adjourned until next month.
It is claimed that Mr Fisher raped the woman after he picked her and another woman up by pretending to be a taxi driver called Michael Anderson.
The fraud charge states he took the pair to the city's Western Infirmary and pretended that he owned tanning salons.
'Exceptional case'
It is claimed that he told the alleged victim she could have a free tanning session and then induced her and the other woman to give a phone number and address.
He is also alleged to have earlier taken another woman from the Golden Jubilee Hospital in Clydebank by pretending to be a taxi driver.
The rape accusation includes claims that he placed his hand over his victim's mouth and pushed her into a bedroom.
Liam Ewing, defending, today the court that the woman named in the rape charge had since died.
Mr Ewing added: "This is an unusual and, indeed, somewhat exceptional case."
Prosecutor Alison Di Rollo said the case was "complex" and had "taken a turn" since "the demise of the complainer".
Judge Lord Bracadale adjourned the case until a further preliminary hearing next month.