Sex offender admits new charges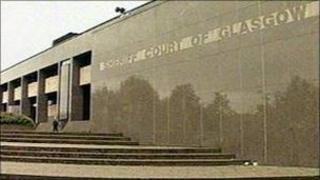 A man on probation for having underage sex with a teenage girl has admitted making and possessing indecent images of her at his home in Glasgow.
James McNeil, 24, was caught after police carried out a routine search of his house in October last year.
At Glasgow Sheriff Court, he also admitted sexual offences towards three other teenage girls while chatting to them online.
Sentence on McNeil was deferred and he was remanded in custody.
Online abuse
The court heard how the 24-year-old had been convicted of having underage sex with the girl, who cannot be named for legal reasons, and was sentenced to two years probation just seven months earlier.
When McNeil was caught with the photos, he was also found to have been chatting online with other underage girls.
He later admitted making and possessing indecent images of the girl at his home between April and October 2009.
He also pleaded guilty to exposing himself to a 16-year-old girl while chatting to her online via a webcam and using lewd and libidinous conduct towards a 14-year-old girl and a 15-year-old girl by making sexual remarks to them while chatting online.