Murder probe into death of Anderson flat death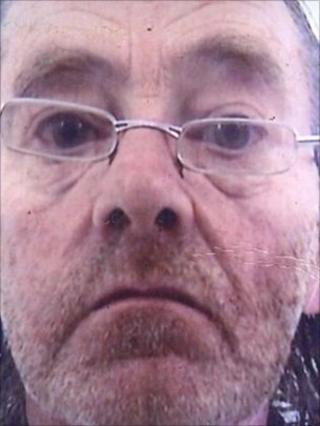 Police in Glasgow have launched a murder investigation following the results of a post-mortem examination on a man who was found dead in Glasgow at the weekend.
The body of 63-year-old Douglas Hill was discovered at his flat in the Anderston area of the city on Saturday.
Officers believe he may have died several days earlier.
Police said Mr Hill was a "well-known character" in Anderston and had been seen locally on Tuesday, September 14.
His body was found at his flat in Shaftesbury Street at 1750 BST on Saturday.
Officers have been unable to contact his relatives and appealed for anyone who knew him to contact them.
Det Insp Gordon McGregor said: "Extensive inquiries have been made to contact Mr Hill's relatives but have so far been unsuccessful.
"It is crucial to the investigation that we build up an accurate picture of his movements over the last week and I would therefore appeal to any of his relatives, or anyone who knew Mr Hill, to get in touch with police as a matter of urgency.
"Mr Hill was a fairly well-known character locally and frequented the local bars and shops.
"We know that he was seen in the area on Tuesday 14 September 2010 and we are very keen to speak to anyone who saw him after that date.
"It's possible that someone may have seen something suspicious or out of the ordinary and may have information which could assist us in tracing his movements."