'Big Yin' backs child care drive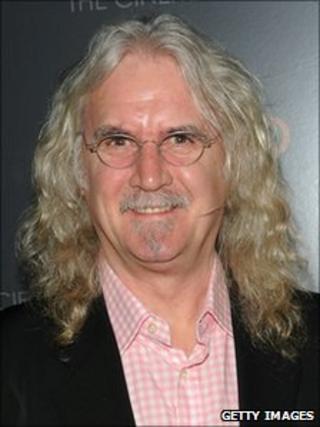 Billy Connolly has made an emotional appeal in support of a campaign to help vulnerable children in Glasgow.
The comedian, who was given the Freedom of the City last month, said it was "distressing" that children were growing up "feeling unwanted".
He has asked Glaswegians to support the city council's campaign to recruit foster carers and adoptive parents.
The council has just under 400 foster carers, many of whom are moving close to retirement.
It looks after about 3,300 children with some 1,300 looked after in the community.
Almost two-thirds of the children looked after by the council had a parent or parents with a previous or current substance misuse problem.
Speaking in his support of the campaign, Connolly said: "Sadly, even today, there are children growing up in Glasgow feeling unwanted and unloved - this is not only distressing but also unnecessary when there are families prepared to give children a happy loving home.
"If you would consider fostering or adopting a child please get in touch with Glasgow City Council.
"One phone call could change someone's life for the better - and it might just be yours."