Growth plan for water cooler firm Eden Springs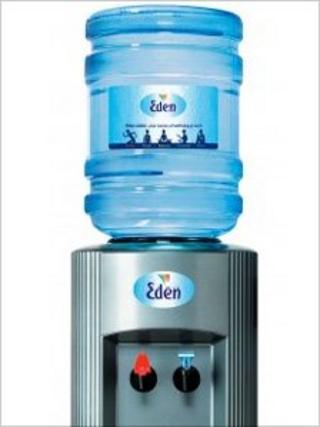 A Lanarkshire company which supplies office water coolers is planning to double its turnover to £60m in the next three years.
Eden Springs intends to spend £20m on growth and buying other companies to expand its market share.
The Blantyre-based firm hopes to add 125 jobs through the expansion.
The company already distributes more than 120,000 water coolers to 60,000 UK customers. It has turnover of £32m and employs 375 staff.
Jean-Marc Bolinger, managing director of Eden Springs UK, said: "Over the next three years, we plan to double the size of the company through a combination of internal growth and acquisitions.
"We are planning to invest more than £20m into a growth programme targeting a turnover of £60m with around 500 employees - with the largest concentration of jobs being based here in Scotland.
"We will continue to develop our HQ in Blantyre and investments are planned in almost all areas of the business.
"This includes a commitment to developing new products, partnerships and business opportunities as well as investing significantly in the environmental sustainability of our production and distribution networks."
The company was bought by French food giant Groupe Danone in 2003, and taken over by a consortium of banks and private equity companies in 2009.