Mull health centre project put on hold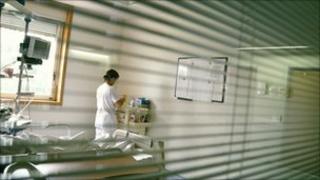 Work on a new £8m health care centre for the islands of Mull and Iona has been put on hold.
The Scottish government said construction would not now start before details of the UK government's spending review were unveiled.
Work on the new centre at Craignure was due to get under way on Monday.
The announcement raised fears that contractors associated with the project would be forced to make job cuts as a result.
A 10-year campaign by people on the islands has raised more than £300,000 towards the cost of the centre.
It has been in the pipeline since 2001 and would have included health, housing and social care for the elderly - replacing existing facilities at Dunaros in Salen.
Still committed
NHS Highland, the West Highland Housing Association and Argyll and Bute Council had joined forces to ensure the project went ahead.
However, on Friday they were told that because a formally contract had not been signed, work could not begin as planned.
Malcolm Iredale the group's director of finance, said: "We have been informed that we have to wait for the outcome of the spending review.
"We checked that this applied to Mull because we were due to start building very soon but unfortunately it does apply to that project which we approved back in February."
Chair Garry Coutts added: "This will have an impact on a lot of organisations, as we are doing this in partnership.
"I don't think anyone will be happy about this and we have fed back to government that this will have an impact on our partners in the project, including the local council and the housing association."
The Scottish government said it was still committed to "first-class" facilities for the area.
However, they added that the project would not move forward until the final scale of the cuts to the Scottish budget were understood.